Translation Services Canada | Welcome to LingoStar Language Services
Established in 2004, LingoStar Language Services is a versatile and resourceful language services company dedicated to excellence in quality and customer service. We provide cultural and industry-appropriate language solutions tailored to your specific needs.

Download Free Website Translation Ebook
Interested in website translations?
GO CANADIAN. GO BILINGUAL.
We are a Canadian company and specialize in English to French translation.
Need translation from Canadian French into English or English into Canadian French?
LEARN MORE!
EMPLOYMENT OPPORTUNITIES
LingoStar is looking for reliable freelance translators, interpreters, proofreaders, desktop publishers, voice-over artists, transcribers, tutors, tour guides and other language professionals who will work with us to deliver high quality services within set deadlines. LEARN MORE
MOST RECENT BLOG ARTICLES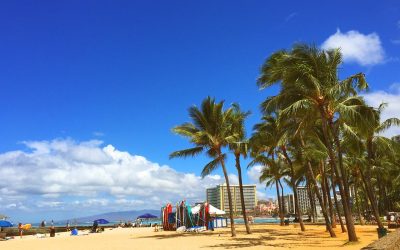 Japanese Culture in Hawaii Hawaii often brings to mind images of coconut trees, beaches, and tropical fruit. However, modern day Hawaii has a rich culture built upon the lives and traditions of the indigenous Hawaiian people, as well as the many immigrants who came to the islands as plantation workers during the early colonial period. One influential culture is Japanese culture. It is so ingrained in some parts of life that one might not even notice their Japanese origins unless explicitly pointed out. However, not only has Japanese culture influenced Hawaii, but Hawaii has made Japanese culture its own in a way. For instance, many Japanese-origin aspects of culture or life in Hawaii have evolved from their original Japanese counterparts. In addition, the general non-Japanese population also enjoys aspects of Japanese culture that have moved past ethnic lines and into the general lifestyle in Hawaii. The strength of Japanese influence depends on the island and even parts of island. Japanese Influence on Language and Culture Children often say jan ken pon when playing rock paper scissors – the Japanese version of the game. However, they often don't know its Japanese origins and think of it as a string of syllables. Japanese popular culture like anime and manga are quite popular and widespread. Obon is a traditional Buddhist summer festival where people gather to dance and honour their ancestors. However, unlike in Japan, where the festival is held over a three-day period, Hawaii's obon festivals run throughout the summer. Hawaii's festivals are also less strictly religious. Many non-Japanese and non-Buddhist people go simply to browse the food stalls and enjoy the festival atmosphere. Japanese Influence on Food and Shopping There... read more
LingoStar Translation Agency has launched a new series of interviews and stories about interesting people and artists who recount their life experiences to us. We are happy to know that there are so many talented, extraordinary people and that we have a chance to share these stories with you!
If you have a story to share with us, it can be featured here too!
Showcase your art & skills by providing us with an interview.
Do you love languages and different cultures? Tell us your life story!
Has translation helped your company thrive? Be our case study!
Working with LingoStar on many multilingual projects for both translation and voice-over is a real pleasure. Their work is extremely well-managed and the attention to detail – a must in the translation field – is outstanding. Thank you, LingoStar!
Gemma Scott
LingoStar consistently delivers on time and in the format that best suits the needs of our business. We often need last-minute translations, and LingoStar's highly professional team of translators has never disappointed.
Sina Noureddin
Corporate Clients

100%

Individuals

100%
MOST TRANSLATED LANGUAGE PAIRS IN OUR OFFICES:
English to Chinese Translation
English to French Translation
English to Spanish Translation
---