WELCOME TO
LINGOSTAR LANGUAGE SERVICES
Established in 2004, LingoStar Language Services is a versatile and resourceful language services company dedicated to excellence in quality and customer service. We provide cultural and industry-appropriate language solutions tailored to your specific needs.
GO CANADIAN. GO BILINGUAL.
We are a Canadian company and specialize in English to French translation.
Need translation from Canadian French into English or English into Canadian French?
LEARN MORE!
EMPLOYMENT OPPORTUNITIES
LingoStar is looking for reliable freelance translators, interpreters, proofreaders, desktop publishers, voice-over artists, transcribers, tutors, tour guides and other language professionals who will work with us to deliver high quality services within set deadlines. LEARN MORE
MOST RECENT BLOG ARTICLES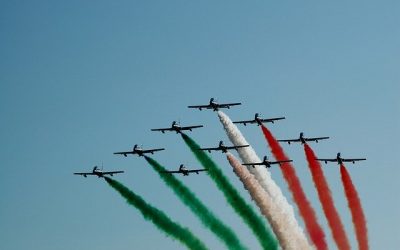 How many people speak the Italian language all around the world? Italy has a total population of 60 million people and the official language is Italian. 61,860,418 people speak Italian as a native language. In addition, 16,957,243 people speak Italian worldwide as non-native speakers. What is the Italian language related to? Talking about the Italian language obviously takes you to stereotypes related to it. Let's go over these together: "Italians are pizza and spaghetti eaters." Yeah, that could be true. Italians eat pasta almost every day and pizza once a week, even if they are on a diet! "Italians talk with their hands." It's a scientific truth: everybody gesticulates to express themselves in a better way, but yes, let's consider this stereotype true too. "Italians are loud." No less than our Spanish, German and English neighbours! 😉 "Italians are always late." It depends on the appointment. We're hardly ever late for work. If it's a meeting with friends, that's another matter. "Italians drink espresso and cappuccino all day long." INCORRECT. We meet for coffee to spend time with our loved ones. Cappuccino is only for breakfast, unlike other cultures. "Italians are disorganized." Try telling that to my best friend. She is one of the most organized people I have ever known. And she managed to make me an organized person too! "Italians can't speak English." Of course, it's not easy to get rid of our distinctive accent but that's not true. At least, we try! 😊 Curious facts about the Italian language It derives from vernacular Latin (as opposed to ancient Latin). When Latin merged with the languages of... read more
LingoStar Translation Agency has launched a new series of interviews and stories about interesting people and artists who recount their life experiences to us. We are happy to know that there are so many talented, extraordinary people and that we have a chance to share these stories with you!
If you have a story to share with us, it can be featured here too!
Showcase your art & skills by providing us with an interview.
Do you love languages and different cultures? Tell us your life story!
Has translation helped your company thrive? Be our case study!
Working with LingoStar on many multilingual projects for both translation and voice-over is a real pleasure. Their work is extremely well-managed and the attention to detail – a must in the translation field – is outstanding. Thank you, LingoStar!
Gemma Scott
LingoStar consistently delivers on time and in the format that best suits the needs of our business. We often need last-minute translations, and LingoStar's highly professional team of translators has never disappointed.
Sina Noureddin
Corporate Clients

100%

Individuals

100%
MOST TRANSLATED LANGUAGE PAIRS IN OUR OFFICES:
English to Chinese Translation
English to French Translation
English to Spanish Translation
---