WELCOME TO
LINGOSTAR LANGUAGE SERVICES
Established in 2004, LingoStar Language Services is a versatile and resourceful language services company dedicated to excellence in quality and customer service. We provide cultural and industry-appropriate language solutions tailored to your specific needs.
GO CANADIAN. GO BILINGUAL.
We are a Canadian company and specialize in English to French translation.
Need translation from Canadian French into English or English into Canadian French?
LEARN MORE!
EMPLOYMENT OPPORTUNITIES
LingoStar is looking for reliable freelance translators, interpreters, proofreaders, desktop publishers, voice-over artists, transcribers, tutors, tour guides and other language professionals who will work with us to deliver high quality services within set deadlines. LEARN MORE
MOST RECENT BLOG ARTICLES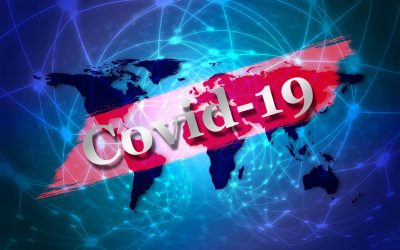 COVID-19 et aide proposée par LingoStar concernant les traductions du Coronavirus COVID-19 Tout d'abord nous espérons que vous, votre famille et vos collègues vous portez bien en cette période de pandémie mondiale. Le Coronavirus, aussi appelé COVID-19, continuant de se propager partout dans le monde, veuillez vous référer à ces instructions du gouvernement canadien pour assurer votre sécurité. Nous tenions à ce que vous sachiez que nous continuerons à travailler pendant cette période, tout comme beaucoup de nos traducteurs/traductrices qui travaillent comme d'habitude à distance depuis chez eux. C'est généralement la manière de travailler des traducteurs indépendants. Nous respectons donc scrupuleusement les recommandations de prises de distance et minimisons les risques d'infections parmi nos employés et traducteurs. Par conséquent, nous somme à votre entière disposition pour toute traductions du Coronavirus COVID-19. De quelles armes dispose une entreprise de traduction pour lutter contre le Coronavirus ? Nous comprenons que des entreprises du monde entier ont besoin de tenir informés leur clients, collègues, employés, partenaires commerciaux etc. Notre volonté n'est pas de profiter de cette crise mais d'aider à la circulation de l'information. Ainsi, nous vous invitons à nous contacter pour toute question ou pour tout besoin de traduction relatif au COVID-19. Qu'il s'agisse de traduction ou de voice-over, nous serons plus que ravis de vous aider à faire circuler votre message en anglais, espagnol, chinois, italien, coréen, allemand, farsi, ou autre. Nous avons déjà commencé à traduire des notes et annonces d'entreprises pour certains de nos clients lors des deux dernières semaines. Acceptez notre aide pour vos traductions du Coronavirus COVID‑19 Nous sommes conscients du fait que vos messages doivent... read more
LingoStar Translation Agency has launched a new series of interviews and stories about interesting people and artists who recount their life experiences to us. We are happy to know that there are so many talented, extraordinary people and that we have a chance to share these stories with you!
If you have a story to share with us, it can be featured here too!
Showcase your art & skills by providing us with an interview.
Do you love languages and different cultures? Tell us your life story!
Has translation helped your company thrive? Be our case study!
Working with LingoStar on many multilingual projects for both translation and voice-over is a real pleasure. Their work is extremely well-managed and the attention to detail – a must in the translation field – is outstanding. Thank you, LingoStar!
Gemma Scott
LingoStar consistently delivers on time and in the format that best suits the needs of our business. We often need last-minute translations, and LingoStar's highly professional team of translators has never disappointed.
Sina Noureddin
Corporate Clients

100%

Individuals

100%
MOST TRANSLATED LANGUAGE PAIRS IN OUR OFFICES:
English to Chinese Translation
English to French Translation
English to Spanish Translation
---