What is project management and how does it relate to translation?
Project management in translation is the automation of the work process, i.e. the removal of so-called manual tasks that can be repetitive and tedious. It allows the translation agency to manage several projects at once – which requires a great deal of organization – and to have better control over ongoing projects. It also facilitates the creation of real collaboration within teams. The aim of project management is therefore efficiency. Among its many benefits, it allows the company to centralize its linguistic resources and thus ensuring consistency between the various translations.
Project management is the link between the organization's goals and objectives and its projects.
In other words, it ensures that the original budget is not exceeded and that the project is completed on time.
There are seven parts to corporate project management:
1) Risk Study: Identify and assess the potential risks of the project
2) Project Estimation: Calculate project costs, resources, and time
3) Project Reviews: Monitor the progress of the current project portfolio
4) Project Management Training: Share and interact with project managers
5) Escalated Issue Management: Being aware of urgent issues
6) Time Tracking: Develop a time-tracking system
7) Information System: Create a management platform shared with the team
You can read more about general project management here >>.
Why use an agency for project management in translation?
Working with either translation agencies or freelance translators has its advantages and disadvantages, and the choice between one or the other will depend on your specific translation needs.
However, here are our top 5 reasons why you should consider using a translation agency for your translations rather than working directly with freelance translators:
1. Reliability and stability: Translation agencies have a team of experienced and professional translators who are well-trained and regularly assessed to ensure high-quality translations. Agencies can also provide support if there is a problem with a translator or a translation, and they have processes in place to ensure quality, consistency, and timely delivery.
2. Project management: Translation agencies can manage large multilingual translation projects with tight deadlines and complex requirements. They have dedicated project managers who can coordinate the work of translators, reviewers, and editors to ensure a quality translation.
3. Availability and flexibility: Translation agencies may have greater availability of translators for less common languages or for large-scale projects. They can also provide urgent translation services to meet last-minute requirements.
4. Confidentiality: Translation agencies have strict confidentiality and security policies to protect their clients' sensitive information. They may also offer non-disclosure agreements to ensure the confidentiality of information.
5. Cost: Translation agencies may charge higher rates than freelance translators, but they can also offer competitive rates due to their ability to spread costs over multiple projects and clients. In addition, translation agencies may offer flat rates that include project management, revisions, and layout, which may be more advantageous for complex projects.
Ultimately, the decision to work with a translation agency or freelance translators will depend on your specific translation needs, budget, and project management preferences.
Is it necessary to know how to translate to work in project management in translation?
Although knowledge of languages and translation techniques is essential to work in the field of translation project management, it is not absolutely necessary to know how to translate to work in this field.
Translation project management mainly involves planning, organizing, coordinating, monitoring, and controlling translation projects. It is about ensuring that projects are delivered on time, on budget, and to the satisfaction of the client.
However, it is important to understand the specifics of translation, as well as the processes and tools used in the field, in order to be able to manage translation projects effectively. It is also essential to have a thorough knowledge of the languages and cultures involved in translation projects in order to communicate effectively with clients and translators.
Ideally, a person working in translation project management should have a good understanding of the basic principles of translation. They should also have practical experience in managing translation projects. This would enable them to better understand the needs of both clients and translators and better understand the constraints of translation to ensure effective management of translation projects.
LingoStar translation services
The Lingostar team is committed to providing you with the best language services possible. We work with professional translators who are native speakers of the languages we translate for our Canadian clients. To ensure the quality of our work, equally qualified linguists also edit, proofread and spot-check the translations. 
Our aim is to provide our clients with a successful project by delivering excellent results to break down language barriers. You can read more about our past translation projects on our website >>.

If you require translation, multilingual voice over or interpreting services, please request a free translation quote. You can also email us at info@lingo-star.com. We will be happy to help you. 
Also, check out our ebooks on multilingual communication.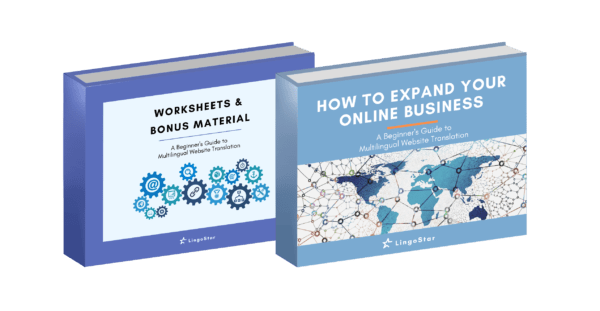 Finally, sign up for our translation newsletter to receive the latest news and updates!