Read our Translation Blog
Get the latest fun and facts from the language industry with our blog!
Need advice on website translation and localization?
Browse our ONLINE SHOP for ebooks on how to translate a website!
LingoStar's Blog
Welcome to LingoStar's blog! On this page, you can find a lot of interesting and useful information about the translation industry. Explore topics on website translation and localization and how successful localization can influence your business to help your company grow and go global.
Language Blog Topics
On this blog, you can also learn about professional translators and interpreters, multilingual search engine optimization (SEO), the importance of socializing and networking and translators' professional ethics. Quite often we write posts about the languages of the world, other cultures, and their traditions. Not only do translators convert texts from a source language to a target language, but they also help people communicate with each other, help establish international contacts, and are often prominent figures in the social, economic, and political life. Lastly, of course, we want you to have fun, so on our blog, you can find many posts that will entertain you and, hopefully, make you smile!
We hope you enjoy our blog and discover a lot of interesting things!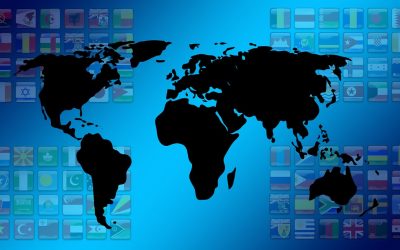 Traduzione ai tempi del Coronavirus: come LingoStar può aiutarti con le traduzioni  in questo periodo Prima di tutto ci auguriamo che voi, i vostri familiari e i vostri colleghi e amici stiate bene in questo momento di pandemia globale. Vogliamo informarvi che noi continuiamo a lavorare con la traduzione ai tempi del Coronavirus, poiché molti dei nostri traduttori ed editori lavorano a distanza "da casa". D'altronde è questo il mondo della traduzione freelance. Pertanto, ci atteniamo alle raccomandazioni di distanziamento sociale e minimizziamo il rischio di contagio tra i nostri dipendenti e traduttori. Come può un'agenzia affrontare il Coronavirus con la traduzione? Siamo consapevoli del fatto che molte aziende in tutto il mondo abbiano bisogno di aggiornare i propri clienti, colleghi, dipendenti, partner commerciali e così via. Il nostro desiderio non è quello di trarre profitto da questa crisi, bensì di contribuire alla promozione dell'informazione. Per cui, sentitevi liberi di contattarci per qualsiasi esigenza di traduzione relativa alla comunicazione di COVID-19. Che si tratti di una traduzione o di un voice-over, saremo lieti di aiutarvi a diffondere il vostro messaggio multilingue in spagnolo, francese, cinese, italiano, coreano, tedesco, farsi e altro ancora. Nelle ultime due settimane, abbiamo già tradotto messaggi e annunci aziendali per alcuni dei nostri clienti. Traduzione ai tempi del Coronavirus: chiedi il nostro aiuto Sappiamo che i vostri messaggi in questi tempi dovranno raggiungere più persone molto velocemente. Pertanto, lavoreremo 24 ore su 24 per assicurarci che le vostre esigenze di traduzione siano soddisfatte. In questo duro momento, per le traduzioni relative a COVID-19, il sovrapprezzo dell'urgenza, se richiesta, non verrà accreditato. Naturalmente, come di consueto,... read more
Translation Blog and News
LingoStar has been a language services provider in Canada, the USA, and Europe for more than a decade. We are proud to say that we cooperate with professional translators, interpreters, and other language specialists worldwide and work with over 100 language pairs. If you are looking for a reliable translation company, contact LingoStar! We are always ready to help you with your projects and documentation. Get a free quote online.