Read our Translation Blog
Get the latest fun and facts from the language industry with our blog!
Need advice on website translation and localization?
Browse our ONLINE SHOP for ebooks on how to translate a website!
LingoStar's Blog
Welcome to LingoStar's blog! On this page, you can find a lot of interesting and useful information about the translation industry. Explore topics on website translation and localization and how successful localization can influence your business to help your company grow and go global.
Language Blog Topics
On this blog, you can also learn about professional translators and interpreters, multilingual search engine optimization (SEO), the importance of socializing and networking and translators' professional ethics. Quite often we write posts about the languages of the world, other cultures, and their traditions. Not only do translators convert texts from a source language to a target language, but they also help people communicate with each other, help establish international contacts, and are often prominent figures in the social, economic, and political life. Lastly, of course, we want you to have fun, so on our blog, you can find many posts that will entertain you and, hopefully, make you smile!
We hope you enjoy our blog and discover a lot of interesting things!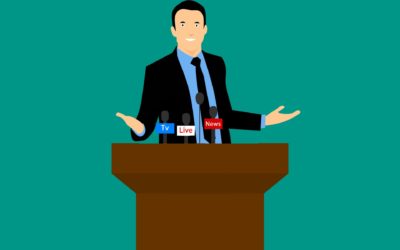 What is Public Speaking? Public Speaking in Vancouver or in any part of the world is the way by which we connect with a live audience. We are living in a world where we need to prove ourselves by our actions. Some people are really extroverted and some are introverted. Also, some people have good communication skills while others are nervous when speaking in public. Communication is the very first impression a person makes on another person. At the same time, public speaking plays an important role in the professional or business environment. All successful job interviews are based on the communication skills and confidence of the interviewee. Ways to Overcome a Fear of Public Speaking Know your topic and audience: Before going in for a presentation or speech, it is important for the individual to know well what they are speaking of and who they are speaking to. Knowing this will help the speaker to present with confidence. Good posture: To look confident, it is important to have good posture while speaking to a group of people. It shows that you have perfect knowledge of the topic and are comfortable with the audience. Relate with personal life: It is always beneficial when you relate the topic to your personal life. In that way, you can express your words or feelings in a convincing manner. Begin and end strong: Always make sure that your introduction and conclusion have a strong impact on the audience. As a result, the audience will understand the topic from the very beginning and leave with a good impression.Add visual aids: While doing public speaking, visual aids play... read more
Translation Blog and News
LingoStar has been a language services provider in Canada, the USA, and Europe for more than a decade. We are proud to say that we cooperate with professional translators, interpreters, and other language specialists worldwide and work with over 100 language pairs. If you are looking for a reliable translation company, contact LingoStar! We are always ready to help you with your projects and documentation. Get a free quote online.