Read our Translation Blog
Get the latest fun and facts from the language industry with our blog!
Need advice on website translation and localization?
Browse our ONLINE SHOP for ebooks on how to translate a website!
LingoStar's Blog
Welcome to LingoStar's blog! On this page, you can find a lot of interesting and useful information about the translation industry. Explore topics on website translation and localization and how successful localization can influence your business to help your company grow and go global.
Language Blog Topics
On this blog, you can also learn about professional translators and interpreters, multilingual search engine optimization (SEO), the importance of socializing and networking and translators' professional ethics. Quite often we write posts about the languages of the world, other cultures, and their traditions. Not only do translators convert texts from a source language to a target language, but they also help people communicate with each other, help establish international contacts, and are often prominent figures in the social, economic, and political life. Lastly, of course, we want you to have fun, so on our blog, you can find many posts that will entertain you and, hopefully, make you smile!
We hope you enjoy our blog and discover a lot of interesting things!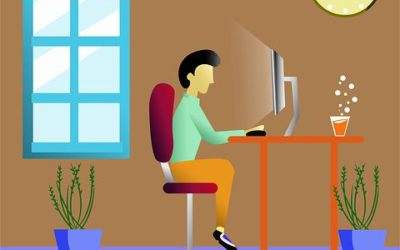 In this blog post, we're introducing our former French intern who has completed an internship with our company. She's described the process of looking for a translation internship and what her learning outcomes were. If you're interested in looking for a translation internship in Canada, read on! Let me introduce myself. I'm a  French university student and my mission was to complete an internship in Canada. Indeed, this is a requirement of my translation studies. This internship is part of the second year of my master's degree in translation. Following a bachelor's degree in translation (English/Portuguese and French) and then a master's degree, this internship was the way to conclude my five years of studies in this field. My internship didn't have to satisfy a long list of requirements. I had to work with one of my languages, evolve in a professional translation environment (translation agency/department or an independent translator) and a professional had to supervise me. Looking for an internship in a translation agency in Canada After an internship with an independent translator last year, it was logical for me to do this one in a translation agency. I wanted to discover precisely how an agency works from the inside, how to manage a project, and also be able to work on a range of diverse projects. Diverse in terms of languages but also services, not only translation but also interpreting, subtitling, and more. I wanted to combine this internship and my desire to discover Canada. It's for this reason that I started researching Canadian agencies. Finding a translation agency LingoStar is one of the first agencies where... read more
Translation Blog and News
LingoStar has been a language services provider in Canada, the USA, and Europe for more than a decade. We are proud to say that we cooperate with professional translators, interpreters, and other language specialists worldwide and work with over 100 language pairs. If you are looking for a reliable translation company, contact LingoStar! We are always ready to help you with your projects and documentation. Get a free quote online.