Read our Translation Blog
Get the latest fun and facts from the language industry with our blog!
Need advice on website translation and localization?
Browse our ONLINE SHOP for ebooks on how to translate a website!
LingoStar's Blog
Welcome to LingoStar's blog! On this page, you can find a lot of interesting and useful information about the translation industry. Explore topics on website translation and localization and how successful localization can influence your business to help your company grow and go global.
Language Blog Topics
On this blog, you can also learn about professional translators and interpreters, multilingual search engine optimization (SEO), the importance of socializing and networking and translators' professional ethics. Quite often we write posts about the languages of the world, other cultures, and their traditions. Not only do translators convert texts from a source language to a target language, but they also help people communicate with each other, help establish international contacts, and are often prominent figures in the social, economic, and political life. Lastly, of course, we want you to have fun, so on our blog, you can find many posts that will entertain you and, hopefully, make you smile!
We hope you enjoy our blog and discover a lot of interesting things!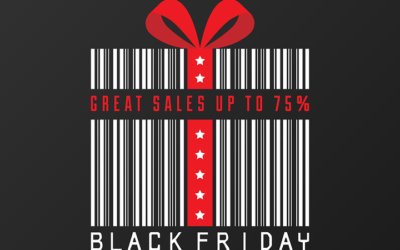 Black Friday's origins Black Friday is celebrated all over the world today, but do you know where this "tradition" comes from? Officially claimed to be the busiest shopping day of the year only since 2001, its origins can be traced back to a financial crisis that occurred in 1869. It was not even on the day after Thanksgiving, but on September 24. On that day, two Wall Street financiers bought up as much of the nation's gold as they could to try to sell it and gain astonishing profits. However, their conspiracy was unraveled, and the stock market went into bankruptcy. What does this have to do with the Black Friday that we all know today? Well, it seems that after a year "in the red"- that means faced with losses – stores finally managed to earn a profit on the day after Thanksgiving. The expression for earning a profit used by Americans is "going into the black", hence the so famous "Black Friday". However, there are other stories behind our shopping holiday. One of these goes back to the 1950s. Cops in Philadelphia used the expression Black Friday to describe the chaos of the day after Thanksgiving. Shoppers and tourists flooded the city for the football game held on the Saturday. For this reason, they could not take the day off. By 1961, people unsuccessfully tried to replace the word "black" with "big" to remove the negative connotation. Only in the 1980s retailers used the word "black" to refer to the concept of "going into the black". The result is this special day when every brand, from the... read more
Translation Blog and News
LingoStar has been a language services provider in Canada, the USA, and Europe for more than a decade. We are proud to say that we cooperate with professional translators, interpreters, and other language specialists worldwide and work with over 100 language pairs. If you are looking for a reliable translation company, contact LingoStar! We are always ready to help you with your projects and documentation. Get a free quote online.