Read our Translation Blog
Get the latest fun and facts from the language industry with our blog!
Need advice on website translation and localization?
Browse our ONLINE SHOP for ebooks on how to translate a website!
LingoStar's Blog
Welcome to LingoStar's blog! On this page, you can find a lot of interesting and useful information about the translation industry. Explore topics on website translation and localization and how successful localization can influence your business to help your company grow and go global.
Language Blog Topics
On this blog, you can also learn about professional translators and interpreters, multilingual search engine optimization (SEO), the importance of socializing and networking and translators' professional ethics. Quite often we write posts about the languages of the world, other cultures, and their traditions. Not only do translators convert texts from a source language to a target language, but they also help people communicate with each other, help establish international contacts, and are often prominent figures in the social, economic, and political life. Lastly, of course, we want you to have fun, so on our blog, you can find many posts that will entertain you and, hopefully, make you smile!
We hope you enjoy our blog and discover a lot of interesting things!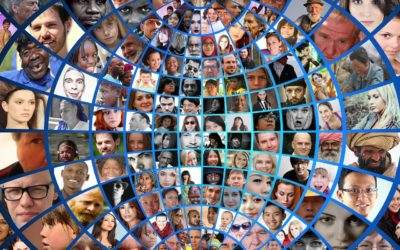 Translation is all around us thanks to client-driven multilingual translation projects At LingoStar, we love the variety of multilingual translation projects we work on. Translation is all around us, even if we don't realize it. Thanks to advanced technologies, companies have many more opportunities to make their products and services available online. Therefore, many decide to localize and offer their products to a significantly larger number of speakers of various foreign languages, rather than resorting to English speakers only. Now more than ever before, people worldwide are using online tools to purchase and download products. Naturally, they want to do so in their native language. Interestingly, this presents an opportunity for many small, medium and freelance businesses to share their expertise and services as well. So, are you ready to localize your services and products into foreign languages and expand your online business? If so, find out how to localize your website in our ebook. A Beginner's Guide to Multilingual Website Translation Multilingual Translations Help You Expand Internationally Many of our Canadian clients realize the potential for global expansion and entrust us with multilingual translation projects on a weekly basis. So let's have our projects speak for themselves. We've selected a few projects to show you the variety of multilingual projects we carry out on behalf of our clients. We regularly complete translations for corporate documents, operating manuals, marketing materials, as well as multilingual phone recordings, professional voice-overs and so much more. Have a look at what we've been up to! If you need our help, we'll be happy to issue a free translation quote here >>.Also, check out... read more
Translation Blog and News
LingoStar has been a language services provider in Canada, the USA, and Europe for more than a decade. We are proud to say that we cooperate with professional translators, interpreters, and other language specialists worldwide and work with over 100 language pairs. If you are looking for a reliable translation company, contact LingoStar! We are always ready to help you with your projects and documentation. Get a free quote online.