Read our Translation Blog
Get the latest fun and facts from the language industry with our blog!
Need advice on website translation and localization?
Browse our ONLINE SHOP for ebooks on how to translate a website!
LingoStar's Blog
Welcome to LingoStar's blog! On this page, you can find a lot of interesting and useful information about the translation industry. Explore topics on website translation and localization and how successful localization can influence your business to help your company grow and go global.
Language Blog Topics
On this blog, you can also learn about professional translators and interpreters, multilingual search engine optimization (SEO), the importance of socializing and networking and translators' professional ethics. Quite often we write posts about the languages of the world, other cultures, and their traditions. Not only do translators convert texts from a source language to a target language, but they also help people communicate with each other, help establish international contacts, and are often prominent figures in the social, economic, and political life. Lastly, of course, we want you to have fun, so on our blog, you can find many posts that will entertain you and, hopefully, make you smile!
We hope you enjoy our blog and discover a lot of interesting things!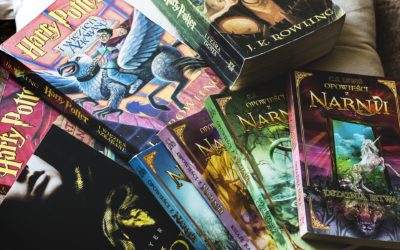 Some literary series enjoy more success than others… We assume you all know Harry Potter, Game of Thrones, The Lord of the Rings, or Narnia? In this blog post, we focus on two of these literary series to dig deeper into how much success they've had and how they've influenced us all. The Worldwide Success of Literary Series Harry Potter Translations Some literary series have seen worldwide success. Even if you've never watched their film adaptations, you may have heard a lot about them! We all know Harry Potter, A Song of Ice and Fire aka Game of Thrones, The Lord of the Rings, and The Chronicles of Narnia. These are indeed four of the most renowned ones. But do you really know how they became so successful? Their worldwide success is due, without a doubt, to their numerous translations! Without the translated versions, they would have probably become successful in their original language and country but not worldwide. Do you know how many translations there are for each famous book series? Let's focus on Harry Potter, probably the best example here. J. K. Rowling, a British author, wrote the Harry Potter fantasy series. She published her seven novels between 1997 and 2007. The books became immensely popular. They've received endless positive reviews and have met commercial success worldwide since the release of the first novel. As at February 2018, the book series has won multiple awards and sold more than 500 million copies worldwide. It's the best-selling book series in history and it was translated into 80 languages! The first volume was even translated into Latin and Ancient... read more
Translation Blog and News
LingoStar has been a language services provider in Canada, the USA, and Europe for more than a decade. We are proud to say that we cooperate with professional translators, interpreters, and other language specialists worldwide and work with over 100 language pairs. If you are looking for a reliable translation company, contact LingoStar! We are always ready to help you with your projects and documentation. Get a free quote online.