Read our Translation Blog
Get the latest fun and facts from the language industry with our blog!
Need advice on website translation and localization?
Browse our ONLINE SHOP for ebooks on how to translate a website!
LingoStar's Blog
Welcome to LingoStar's blog! On this page, you can find a lot of interesting and useful information about the translation industry. Explore topics on website translation and localization and how successful localization can influence your business to help your company grow and go global.
Language Blog Topics
On this blog, you can also learn about professional translators and interpreters, multilingual search engine optimization (SEO), the importance of socializing and networking and translators' professional ethics. Quite often we write posts about the languages of the world, other cultures, and their traditions. Not only do translators convert texts from a source language to a target language, but they also help people communicate with each other, help establish international contacts, and are often prominent figures in the social, economic, and political life. Lastly, of course, we want you to have fun, so on our blog, you can find many posts that will entertain you and, hopefully, make you smile!
We hope you enjoy our blog and discover a lot of interesting things!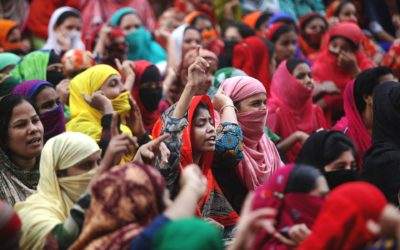 Some data about the Bengali language The Bengali language, also called Bangla, is the official and national language of Bangladesh, but not the only one. "Bangla" is written বাংলা in the Bengali script. This writing system (brahmic script) is the 6th most widely used one in the world. The original inhabitants of the Bengal region of Southwest Asia are the Bengalis. 98 % of Bangladeshi people speak Bengali as their first language. It is also one of the official languages of India. Indeed, 7.1 % of Indians speak it. It is the most widely spoken of the 22 languages of India, after Hindi. Other communities speak it, for example in Pakistan, in the UK or in the USA. In a nutshell, it is the 5th most spoken language by native speakers in the world. It is also the 7th most spoken language by the total number of speakers. There are around 267 million speakers, of which 230 million are native. The evolution of the Bengali language The Bengali language can be traced back to 3500 B.C. to the Indo-European language family. Many assume that it was born from Sanskrit. But scholars and linguists believe that it derives from Indo-Aryan languages like Magadhi Prakrit and Pali. Modern Bengali uses words taken from Turkish, Portuguese, Persian or English, for example. We can divide the evolution of the Bengali language into three stages: Old Bengali, Middle Bengali and Modern Bengali. Old Bengali dates back to around 650 A.D. when priests and scholars widely used Sanskrit in literary works in Bengal. However, this is a bit of a dark area in the history... read more
Translation Blog and News
LingoStar has been a language services provider in Canada, the USA, and Europe for more than a decade. We are proud to say that we cooperate with professional translators, interpreters, and other language specialists worldwide and work with over 100 language pairs. If you are looking for a reliable translation company, contact LingoStar! We are always ready to help you with your projects and documentation. Get a free quote online.