Read our Translation Blog
Get the latest fun and facts from the language industry with our blog!
Need advice on website translation and localization?
Browse our ONLINE SHOP for ebooks on how to translate a website!
LingoStar's Blog
Welcome to LingoStar's blog! On this page, you can find a lot of interesting and useful information about the translation industry. Explore topics on website translation and localization and how successful localization can influence your business to help your company grow and go global.
Language Blog Topics
On this blog, you can also learn about professional translators and interpreters, multilingual search engine optimization (SEO), the importance of socializing and networking and translators' professional ethics. Quite often we write posts about the languages of the world, other cultures, and their traditions. Not only do translators convert texts from a source language to a target language, but they also help people communicate with each other, help establish international contacts, and are often prominent figures in the social, economic, and political life. Lastly, of course, we want you to have fun, so on our blog, you can find many posts that will entertain you and, hopefully, make you smile!
We hope you enjoy our blog and discover a lot of interesting things!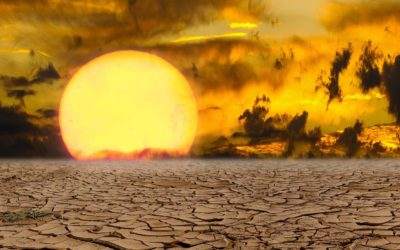 Africa is the world's hottest and second largest continent on Earth. Made up of 54 countries, there are approximately 1,000-2,000 different languages spoken across the continent. Africa has barely contributed towards climate change and yet it is one of the hardest hit by its effects. The impact of climate change in Africa Africa has experienced significant increases in temperatures and dramatic decreases in precipitation. Tropical storms have also been more frequent and more intense, as well as dust storms in June and July. Higher temperatures, drought, changing rainfall patterns; all these climate changes are already a reality and will only worsen if we don't take action urgently. How translation is helping fight against climate change The main reason for climate change is the burning of fossil fuels. Other reasons are deforestation and farming. Indeed, all are causing the planet to heat up. But global warming is only one aspect of climate change. Human activities are directly responsible for climate change and people therefore play a pivotal role in its reversal. The population of Africa is currently 1,374,627,468. In some countries of Africa, the lack of adequate education and limited access to knowledge pose real widespread problems. Consequently, most people in Africa are not aware of environmental issues. In addition, in some of its countries, people don't speak English or languages other than their own native language. Therefore, if a person can't speak a certain language or isn't aware of environmental issues, how could they understand the meaning of global warming or do anything against climate change? One of the best ways to help people in Africa address climate change... read more
Translation Blog and News
LingoStar has been a language services provider in Canada, the USA, and Europe for more than a decade. We are proud to say that we cooperate with professional translators, interpreters, and other language specialists worldwide and work with over 100 language pairs. If you are looking for a reliable translation company, contact LingoStar! We are always ready to help you with your projects and documentation. Get a free quote online.