Read our Translation Blog
Get the latest fun and facts from the language industry with our blog!
Need advice on website translation and localization?
Browse our ONLINE SHOP for ebooks on how to translate a website!
LingoStar's Blog
Welcome to LingoStar's blog! On this page, you can find a lot of interesting and useful information about the translation industry. Explore topics on website translation and localization and how successful localization can influence your business to help your company grow and go global.
Language Blog Topics
On this blog, you can also learn about professional translators and interpreters, multilingual search engine optimization (SEO), the importance of socializing and networking and translators' professional ethics. Quite often we write posts about the languages of the world, other cultures, and their traditions. Not only do translators convert texts from a source language to a target language, but they also help people communicate with each other, help establish international contacts, and are often prominent figures in the social, economic, and political life. Lastly, of course, we want you to have fun, so on our blog, you can find many posts that will entertain you and, hopefully, make you smile!
We hope you enjoy our blog and discover a lot of interesting things!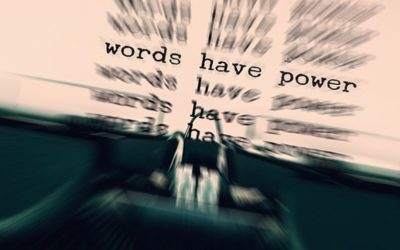 The connection between language and reality When we think about the relationship between language and reality, the following question arises: does language shape reality or is it the other way round? There's a philosophy, called "direction of fit", according to which both statements are true. This philosophy distinguishes two directions of fit. The first one is that language reflects reality. According to this direction, called the "word-to-world" direction of fit, the words match reality. For example, in the sentence "there is a pen on the table", these words immediately match the world around us. In this case, language creates statements that can be true or false according to the reality they match. The second direction, the one we are going to explore in this blog post, is when we use language to change reality. This is the "world-to-word" direction of fit because the world is shaped to match the words. In other words, we can say that language is extremely powerful and individuals often use it to manipulate and control. In this blog post, we'll see how this happened during periods of war and how it is happening today during the COVID-19 pandemic. The language in political speeches during the war and times of crisis: World War I When World War I broke out, politicians gave speeches to persuade citizens to fight for victory. These speeches were not just words. Rather, they were a smart way to brainwash citizens and lead them to think that fighting was the best choice. An example is the speech of Woodrow Wilson, the then United States President. In 1917, the United States declared... read more
Translation Blog and News
LingoStar has been a language services provider in Canada, the USA, and Europe for more than a decade. We are proud to say that we cooperate with professional translators, interpreters, and other language specialists worldwide and work with over 100 language pairs. If you are looking for a reliable translation company, contact LingoStar! We are always ready to help you with your projects and documentation. Get a free quote online.