Read our Translation Blog
Get the latest fun and facts from the language industry with our blog!
Need advice on website translation and localization?
Browse our ONLINE SHOP for ebooks on how to translate a website!
LingoStar's Blog
Welcome to LingoStar's blog! On this page, you can find a lot of interesting and useful information about the translation industry. Explore topics on website translation and localization and how successful localization can influence your business to help your company grow and go global.
Language Blog Topics
On this blog, you can also learn about professional translators and interpreters, multilingual search engine optimization (SEO), the importance of socializing and networking and translators' professional ethics. Quite often we write posts about the languages of the world, other cultures, and their traditions. Not only do translators convert texts from a source language to a target language, but they also help people communicate with each other, help establish international contacts, and are often prominent figures in the social, economic, and political life. Lastly, of course, we want you to have fun, so on our blog, you can find many posts that will entertain you and, hopefully, make you smile!
We hope you enjoy our blog and discover a lot of interesting things!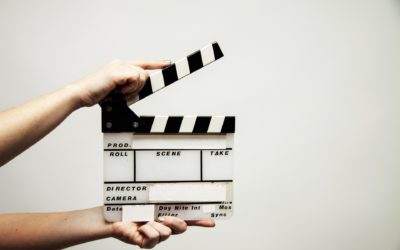 Audiovisual productions and their translation Films, series, music, documentaries… These audiovisual productions are now an integral part of our daily lives and have become one of the most common forms of entertainment for families and friends. However, like many other businesses, the world of audiovisual production has changed and evolved over the years. The way information is communicated today is very different from the way it was communicated many years ago. In the beginning, films were silent (who doesn't know the famous Charlie Chaplin) and therefore there was no language barrier to exporting these films. The concept of films changed when dialogues appeared. It was no longer a simple video production. Other factors also gained importance: dialogues, languages, sounds, etc. This is why translation plays such a crucial role in audiovisual productions today. Without it, language barriers could not be overcome, and films and series could not be exported. Translating audiovisual productions Dialogues and languages are not the only features that have changed the audiovisual world. There is another more recent factor to consider: streaming platforms. Everyone is familiar with these "new" platforms. They have become part of our lives in recent years. The number of series and films produced has grown exponentially since the creation of these companies. More productions, more languages, more actors, more actresses, more translation services needed… In fact, the development of this sector has been extensive and has not yet reached its peak.  Films and series with multiple languages in their plots If we focus on languages, we can assume that, depending on the country where the film or series is made, the language... read more
Translation Blog and News
LingoStar has been a language services provider in Canada, the USA, and Europe for more than a decade. We are proud to say that we cooperate with professional translators, interpreters, and other language specialists worldwide and work with over 100 language pairs. If you are looking for a reliable translation company, contact LingoStar! We are always ready to help you with your projects and documentation. Get a free quote online.