Read our Translation Blog
Get the latest fun and facts from the language industry with our blog!
Need advice on website translation and localization?
Browse our ONLINE SHOP for ebooks on how to translate a website!
LingoStar's Blog
Welcome to LingoStar's blog! On this page, you can find a lot of interesting and useful information about the translation industry. Explore topics on website translation and localization and how successful localization can influence your business to help your company grow and go global.
Language Blog Topics
On this blog, you can also learn about professional translators and interpreters, multilingual search engine optimization (SEO), the importance of socializing and networking and translators' professional ethics. Quite often we write posts about the languages of the world, other cultures, and their traditions. Not only do translators convert texts from a source language to a target language, but they also help people communicate with each other, help establish international contacts, and are often prominent figures in the social, economic, and political life. Lastly, of course, we want you to have fun, so on our blog, you can find many posts that will entertain you and, hopefully, make you smile!
We hope you enjoy our blog and discover a lot of interesting things!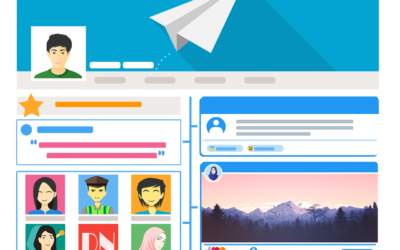 How language affects online user behaviour Translating your website has never made so much sense and here's why. Did you know that: 90% of online buyers will ignore what you have to offer or say if it's not in their native language? Most internet users don't speak native English? English speakers only make up 25% of internet users? 2020 has seen the online world grow exponentially and with Chinese, Spanish, Arabic, Hindi, Portuguese, Indonesian, Malaysian, French, Japanese, Russian and German in the top 15 most popular languages online, can you really afford not having a multilingual marketing strategy? Translation is all around us We all benefit from translation in one way or another, we just sometimes don't realize quite how much we do. Take booking holidays or event tickets for example. We all love to travel but would you risk booking your next holiday destination if you didn't understand the description or couldn't compare different trips? What about playing the latest video games, or binging on the latest trending series? Not nearly half as enjoyable without the required dubbing or subtitles! But it doesn't stop there. From being able to read food labels to ensure you can make the right choices to suit your own diet requirements to sourcing reliable personal protective equipment, or helping people access critical health information in a language they understand… The list is endless. From entertainment to culture, healthcare to food & drinks, right across the spectrum. These industry sectors could not reach their audiences the way they do without translation. The truth is that translation helps us stay healthy, keeps us safe, informed and... read more
Translation Blog and News
LingoStar has been a language services provider in Canada, the USA, and Europe for more than a decade. We are proud to say that we cooperate with professional translators, interpreters, and other language specialists worldwide and work with over 100 language pairs. If you are looking for a reliable translation company, contact LingoStar! We are always ready to help you with your projects and documentation. Get a free quote online.