Relation between travel and translation
If you look in a dictionary, you will discover that the English term "translation" has two meanings. The first one says: the process of translating words or text from one language into another. The second one states: the process of moving something from one place to another. We can say that travel and translation are rather connected.
A traveller moves from a place to another in order to discover new cities, new words and new cultures. In the same way, translating is a passage from one language to another, from a source culture to a target one.
Thus, travel and translation are very much interconnected as they both focus on the idea of movement and passage. So, what happens when a traveller simply moves with their language and culture to another country?
Travel books and translation
Travel literature translated into many different languages tells us about foreign countries so we can understand facts about other cultures.
By reading travel books we can discover new countries. They unveil for us what is hiding out there in the big world. They also allow us to study and compare different cultures.
At the same time, a travel writer or a travel blogger translates new travel experiences. They also tell us about another reality by converting their travel experiences into a travel book or a travel blog.
The most important moment of a trip and a tale starts when a traveller arrives in some unknown place and must find their way into a new culture.
Similarly, a translator describes an experience by translating it from one language to another. A translator must also cross the boundaries between cultures and languages in order to make those experiences available to all.
Discovering new languages and new places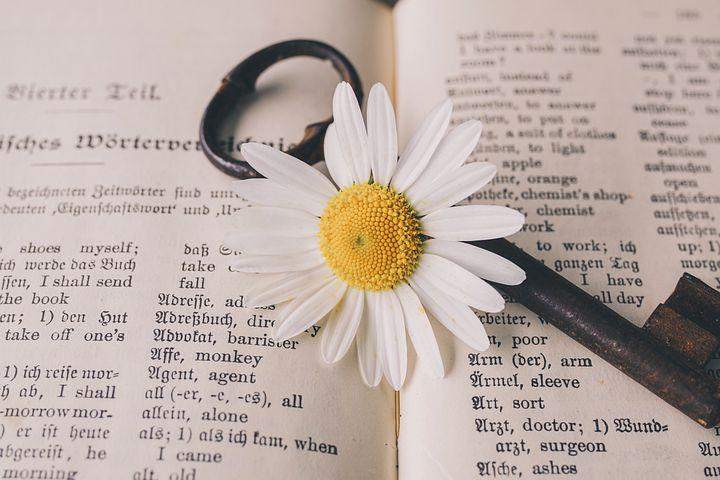 When working on a translation, a translator moves through places where their mother tongue is spoken, as well as through places where other languages are used.
Similarly, when travelling, a traveller moves through a world where other languages are spoken.
Reading a travel book or a travel blog means taking a trip through the book or web pages. The reader goes back to the time the writer made that specific trip. The travel writer has to tell us about their departure and the detachment from their familiar places and things, as well as about new and exciting experiences.
There could come a moment when a traveller is lost, experiencing the loss of identity and culture, and with no way of knowing where they are going. Travelling comes at a risk, for sure. So, travelling means leaving behind a comfortable state of being and a comfort zone in order to find something new and exciting. We travel to change and to renew. We go far out of our habits. By doing this, we metaphorically turn off a part of ourselves to allow a new aspect to be born. When we come back home, we realize that we have changed and improved, mostly for the better.
The best way to learn a language
A similar process occurs when studying a new language. When we arrive in a foreign country and listen to the language we have learned for so long in our home country, we realize that the language sounds different from the one we studied in school back home; there is a strong and evident contrast. Sometimes, we feel lost in the local accent, vocabulary or idioms.
But we know that if we really want to travel, we must learn a foreign language and if we really want to learn a language, we must travel!
Steps towards exciting travels and a good translation job
Let's say that travellers, translators and readers move in a parallel geographic space. Trips and languages mix and meet.
Translating is a metaphor for a trip because all the aspects and steps of these two elements are similar.
Firstly, both translating and travelling mean researching and planning: we cannot reach a place without knowing, even minimally, what will happen when we reach our destination or what we want to gain from such an exploration.
Secondly, we need to get to the real essence of the trip: identification.
Thirdly, we start working by trying to communicate the same emotions and beauty as the original document and space.
Finally, sooner or later, a traveller has to return home from their trip. A translator has to deliver their work.
Both feel challenged, changed, and full of memories. Both have the same desire: to start a new trip, to reach a new destination or to work on a new translation.
Travelling and translating in Canada
At LingoStar, we love travelling and translating and we do our best to do accurate research and find the right words or expressions that produce the best translation possible.
We are ready to translate your travel documents, birth certificates, passports or any travel-related documentation so that you can get to your final destination. We translate any kind of document into any foreign language. What's more, working with so many different languages means we are able to travel around the world all the time and we are so grateful for it!
If you need translation services in Canada, please request a free translation quote or email us at info@lingo-star.com. We'll be happy to help you with your travel document translations.
Last, but not least, don't forget to subscribe to our newsletter at the bottom of our website for news and information about what's going on in the world of translation!
Travel and translation worldwide
Have you checked out our Beginner's Guide to Multilingual Website Translation yet? It's packed with useful tips on how to translate your website into many different languages. Why not take your online business global and travel anywhere you wish while generating income with your multilingual website. Find out how to do this in our ebook >>.