A translation project manager deals with many parties, including translators, editors, proofreaders, and clients. Their task is to hold it all together. The importance of effective translation project management lies in its ability to foster seamless coordination between these different individuals or teams, ensuring their alignment and focus on the project's objectives. Translation project managers manage logistics, timelines, and communications. Therefore they facilitate efficient collaboration while mitigating the risks associated with miscommunication or delays.
Working in translation project management: An interview with the CEO of LingoStar, Lenka de Graafova
We recently interviewed Lenka de Graafova, M.A., CEO and Managing Director of LingoStar Language Services Inc. Lenka has a deep passion for world cultures and languages. Together with her team of multilingual translators and project managers, she manages foreign language projects for Canadian clients.
Lenka talks about her experience in providing translation services in Canada and explains how to manage a high volume of multilingual translation projects.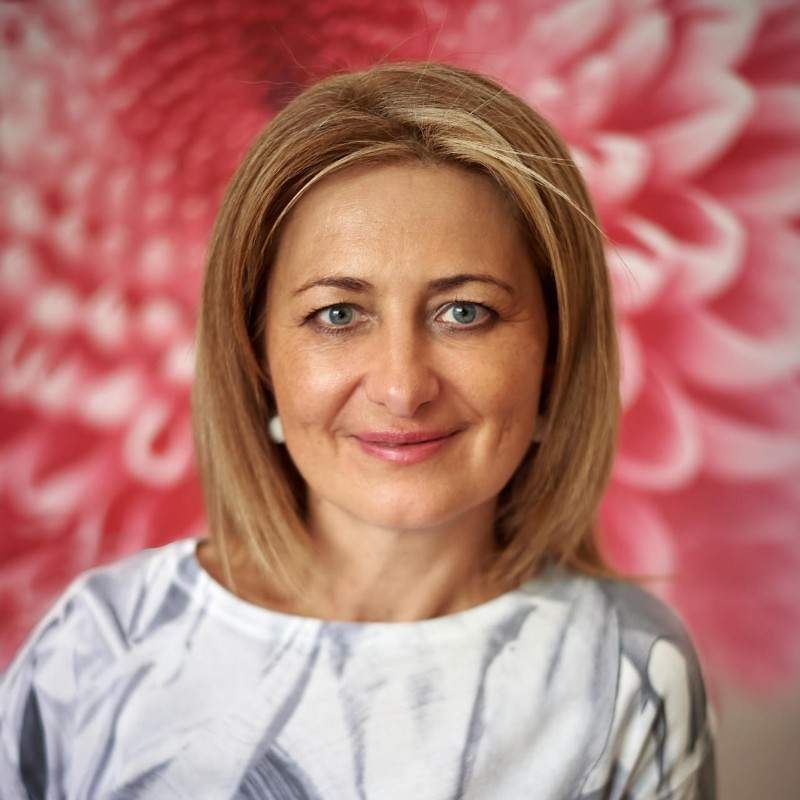 How and why did you create LingoStar?
[Start of interview] I've got a translation background and I've worked in a translation company in London, UK. Before that, I lived in the Netherlands and had the experience of being a translator and interpreter of Czech and Dutch. Then I worked in London as a translation project manager, where I experienced the project management aspect of the job and learned how to negotiate with clients, contract translators, and manage projects in many languages. At the time, I thought it was an interesting development to grow from a translator to a project manager. When I moved to Canada in 2004 and started looking for a language-related job in Vancouver BC, I quickly realized that there were no job opportunities for me because I spoke the "wrong" languages (Dutch and Czech)! I didn't speak Chinese, Korean, or Japanese. These were the most spoken languages in Vancouver!
Unfortunately, no translation agencies were willing to take me on, so I thought I'd just set up my own agency. LingoStar was therefore born out of necessity and out of my dream of creating an interesting and rewarding career in languages.
In your experience, what makes a good translation project manager? What are the qualities required to be a successful multilingual translation project manager?
I'd say the most important is communication skills.
If you understand the client's needs on the one hand and the translator's needs on the other, you can bring the two worlds together. It's important to communicate the client's wishes to the translator, who needs to know the background to complete the job to the highest possible quality.
In our industry, clients often don't fully understand what translation is all about – they may think it's just a matter of translating from one language into another. However, as a translation project manager, you're aware of many of the logistical and linguistic details and therefore understand what a translator needs to work on to accurately translate any cultural nuances or specific terminology.
As a translator first and a project manager second, you've got a deep understanding of what's required in terms of translation quality. In addition, you're always trying to manage the project efficiently. Meeting tight deadlines while maintaining quality is a must for a translation agency.
As far as the translation process is concerned, every translation goes through a rigorous translation, editing, and finalization check. As a translation project manager, you need to be well organized to manage this process efficiently. In fact, you manage many tasks at the same time, so you know where to prioritize to meet deadlines.
In a nutshell, the qualities of a great translation project manager are the ability to multi-task, stay organized, understand priorities, and be flexible to adapt quickly to a changing environment. So, you're really looking to maximize speed with efficiency and quality at the same time.
Do you think you need to be a translator before you can be a translation project manager? Or can you be a good translation project manager without having been a translator?
I've worked with people who didn't have a translation background, and they were great translation project managers. Project management is a lot about organization and coordination. But I think having that language background is really valuable. It really makes you understand what a translator needs and what should happen during the translation process to make a text become a good final piece of content in another language.
For example, if you're working on a large multilingual project and there are several translators on the team, they'll have a lot of questions. It can take time for a client to answer these questions, but as a translation project manager with a linguistic background, you understand what is being asked and why.
In fact, any terminology or language issue discussed will help the translator produce the best possible translation. So, if someone wants to work as a project manager in a translation company, I'd definitely recommend that they have some kind of linguistic background.
In your opinion, what makes a company prosper and what are you the most proud of at LingoStar?
What makes our business thrive is our constant drive to always produce quality translations. Sometimes we get complex translation requests that require a lot of our time, over and above what we quote for in terms of a per-word rate. But we really focus on getting it right at the start of each project to avoid problems further down the line.
If we receive a text the client hasn't finalized, or design files that haven't been properly converted into a suitable format, we try to prepare the project well in advance. We want to avoid any problems once the translation process has started. In my opinion, the key to success is having a rigorous quality control process. That's why every translation goes through a meticulous translation, editing, and finalization check. Then every file is spot-checked for formatting issues. If you have a process in place to catch every possible error and formatting issue, then you can rely on that process to deliver quality work within sometimes very tight deadlines. I'm proud of that.
You're very skilled at adapting to any new situation. Is that something you need when working in project management?
From my point of view, the ability to adapt quickly is a big advantage in the translation business. We're always looking for the best solutions for our clients so that we can complete their translations efficiently.
Our clients can rely on us and that's important. If they're new clients, they may not trust us fully at first. But once they give us work and see that our company always delivers on time, does what it promises and, most importantly, delivers the quality they need, they're happy with our work. And they come back with more projects.
This is why we have a lot of repeat business. Clients know they can come back to us, and we will do our best on their next project. In short, we do our job well and are not afraid of new challenges. We adapt quickly to any situation and do what it takes to deliver as agreed. [End of interview].
Why is a translation project manager important for multilingual projects?
The aim of this interview was to demonstrate the importance of the project management team in the translation process, considering the views of both the client and the translator. When a client has a complex project to complete, working with a translation agency can be beneficial. It's especially beneficial when multiple languages are involved. Therefore, if a translation agency aims to build a network of loyal clients, it's not enough to just translate texts. It takes an outgoing team, committed to every step of the translation process, to deliver a quality result.
Each step is vital to the overall project management process. At LingoStar, we pay close attention to every detail. The way we manage projects has a significant impact on our business success. This success is not achieved by chance, but through effective teamwork and hard work. It also gives us the opportunity to work on a wide range of interesting projects, covering all Asian, European, and African languages and a variety of industries. Although mistakes are made from time to time, learning from them and being flexible are crucial to continued success. Working as a team and communicating effectively is what enables us to successfully complete 30 to 40 projects of varying sizes each month.
Working with a translation agency
In conclusion, working with a translation agency and its project management team offers many benefits to clients from a wide range of industries. A dedicated translation agency such as LingoStar has been building a network of loyal clients and delivering exceptional service for almost 20 years.
If you want to know more about how to become a project manager, read this article:
or this one https://asana.com/resources/become-a-project-manager.
Please feel free to request a free quote on our website or send us your documents for a quotation.
Also, don't forget to read about our series of ebooks, where we offer advice to clients interested in translating their website into multiple languages.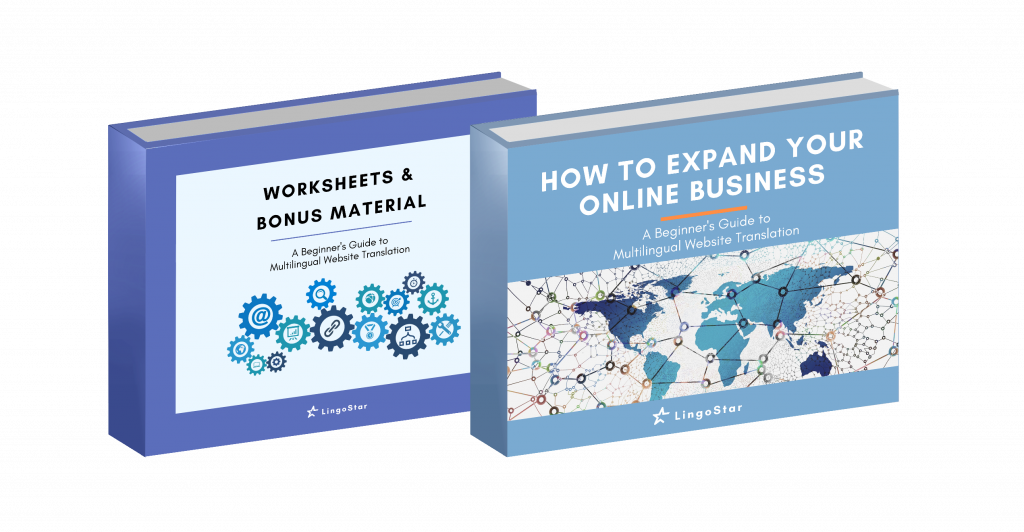 Finally, sign up for our translation newsletter to receive the latest news and updates!