Learn how to produce multilingual subtitles in your YouTube videos
Have you ever considered adding multilingual subtitles to your YouTube or company videos in English, Spanish, French, Chinese, Arabic, Russian or any other language?
Do you see yourself or your company as a global communicator and multilingual content creator?
Would you like to gain more exposure in different countries where people do not speak English as their native language?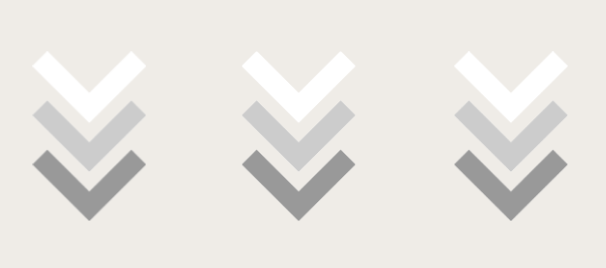 In this blog post and video tutorial, learn the basics of subtitling using YouTube Studio and how to easily add English and multilingual subtitles.
Learning how to subtitle a video in other languages can be a lengthy process. There is not just the actual translation but also specific subtitling rules to follow. There are various subtitling programs, as well as different ways to display subtitles.
Looking to hire professionals to add subtitles to your videos? Get a free translation quote here >>.
How can you manage to learn it all?
At LingoStar, we've used YouTube Studio to translate subtitles from English into French, Spanish, and Czech. We'll show you the easy way to start creating your subtitled videos in foreign languages. By doing so, you'll be able to attract viewers in multilingual communities both in your own country and worldwide. Are you ready to become a global entrepreneur?
You'll also find out how to use the closed caption option in YouTube where subtitles can be turned on and off. Furthermore, you'll get to know about the differences between closed captions and embedded subtitles and how to handle both versions before publishing them on YouTube.

YouTube offers the option to add subtitles in any foreign language so why not use it to your advantage?

Also refer to our other blog post describing specific subtitling rules >>.
Now, check out our multilingual subtitle tips and watch our VIDEO TUTORIAL on this topic below.
Watch Our Video Tutorial – How to Create Multilingual Subtitles on YouTube – Introduction to the basics of subtitling using YouTube Studio
English subtitles can be switched on and off by pressing the CC button in the bottom right corner of the YouTube video. In this video, English, Spanish and French subtitles are available for your convenience.
1. What's your first step to get started with multilingual subtitles?
Go to your video in YouTube Studio.
Access subtitles for your video by clicking on Subtitles in the left-hand menu.
If your video is in English, choose English as the language of your video.
Access automatic subtitles created by YouTube.
Adjust English automatic subtitles for timing so the text in the subtitles matches with the screens on display.
Correct any language errors, such as misspellings or punctuation.
Publish your adapted subtitles (Published by Creator) and delete the automatic (Automatic) ones.
Download your adapted subtitles as a .SRT file for your records.


2. What's your second step for adding subtitles in foreign languages?
Follow the same procedure as the English one. This time add a new language in YouTube Studio, under the Subtitles menu.
Option 1: Translate subtitles directly in YouTube using your own language knowledge or involve a professional translator. Adjust the timing of subtitles and follow subtitling rules. Mind the length and syntax of the translated language.
Option 2: Download adjusted English subtitling file in a .SRT format, translate it to a foreign language in another program (e.g. Aegisub or Notepad) and upload it back to YouTube in .SRT format in your target language.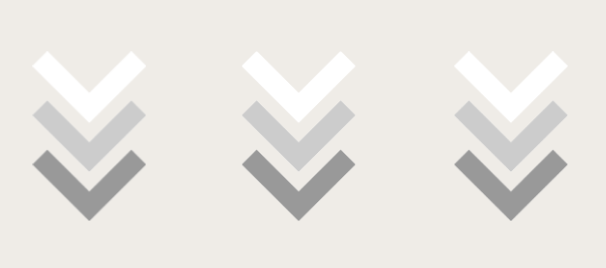 3. What are some of the subtitling rules followed by professional subtitlers?
Adhere to the reading speed of 20 characters per second.
Keep a 40-character subtitle on the screen for a minimum of 2 seconds.
Display a subtitle for a minimum of 1 second and a maximum of 5.
Stick to 38 to 40 characters per subtitling line.
Keep to a maximum of two subtitling lines per screen.
Keep the words and phrases logically arranged on each line.
Separate different or subordinate sentences by following the rule of 38 characters per line.
Create a pyramid effect wherein the top line displays fewer characters than the bottom line.
Naturally, it's not always easy or possible to strictly adhere to the above rules but be aware that these exist and try to stick to them as close as possible for a better viewer experience.
Looking to hire professionals to add subtitles to your videos? Get a free translation quote here >>.
4. How do you add foreign language subtitles directly in YouTube?
Thankfully, YouTube offers 3 options: Upload a foreign language file, type translation manually or use a machine-generated translation.
Upload a file allows you to translate a subtitling file (e.g. .SRT file) outside of YouTube, either by yourself or using the services of a professional translator. YouTube will ask you whether you've created time-codes in your foreign language file to match the text with the existing video screens. It's best you do this before uploading to YouTube.
Type Manually gives you the option to translate yourself directly in YouTube by adding your own translation and adjusting time codes. You can also delegate a translator to do this for you.
Auto-translate option generates an automatic translation with a machine-translation tool. This is acceptable for providing basic information but be aware that automatic translation will not convey your message accurately and professionally. It will not substitute a translation produced by humans. We would not recommend this option for any marketing videos or content where you need to convey accurate information.
5. What kind of multilingual subtitles can you add to your YouTube videos?
A. Create Closed Captions (CC) in multiple languages
If you create subtitles in multiple foreign languages, you'll be able to advise your viewers to turn subtitles on and off with the CC button in the bottom right corner of each YouTube video. CC stands for Closed Captions.
These closed captions can be created directly in YouTube or edited outside of YouTube as a .SRT subtitling file.
Advise viewers to select the language of their choice, provided you've set up subtitles for multiple foreign languages. The advantage being that you'll be able to display multiple language subtitles in one single video.
The disadvantage being that viewers must know how to switch the subtitles on and off via the CC button and Settings in the bottom right corner of each YouTube video.
Check out our English video with French, Spanish and Czech closed captions at MultiLingoStar YouTube channel.
B. Create Embedded Subtitles (hard-coded/burnt) in one single foreign language
You can choose to burn subtitles directly onto your video. Your viewers will always see these subtitles as they're permanent. Your viewers will not need to turn subtitles on and off in your video.
To get started, download your adjusted English subtitles as a .SRT file from YouTube, translate it into another language, burn the foreign language subtitles into your English video and upload it back to YouTube with permanent subtitles displayed in one foreign language only. Create multiple English videos with different foreign language subtitles per video.
You will need to use other software to create embedded subtitles, e.g. VirtualDub.
Handy for Facebook or Instagram videos where people often have the volume off. Mainly used when targeting people in one single language or country. Hardsubs are critical for people with hearing difficulties.
Check out our multiple English videos with French, Spanish and Czech embedded/hard-coded subtitles at MultiLingoStar YouTube channel.



Multilingual Subtitling Services
If you have any questions about subtitling or language translation in general, email us.
We will be happy to help you translate your YouTube videos into any foreign language. If you'd like to use professional subtitlers for your videos, contact us for a free translation and subtitling quote on our website >>.
Want to get more tips about how to easily handle translations for your online business? Check out our e-book A Beginner's Guide to Multilingual Website Translation >>.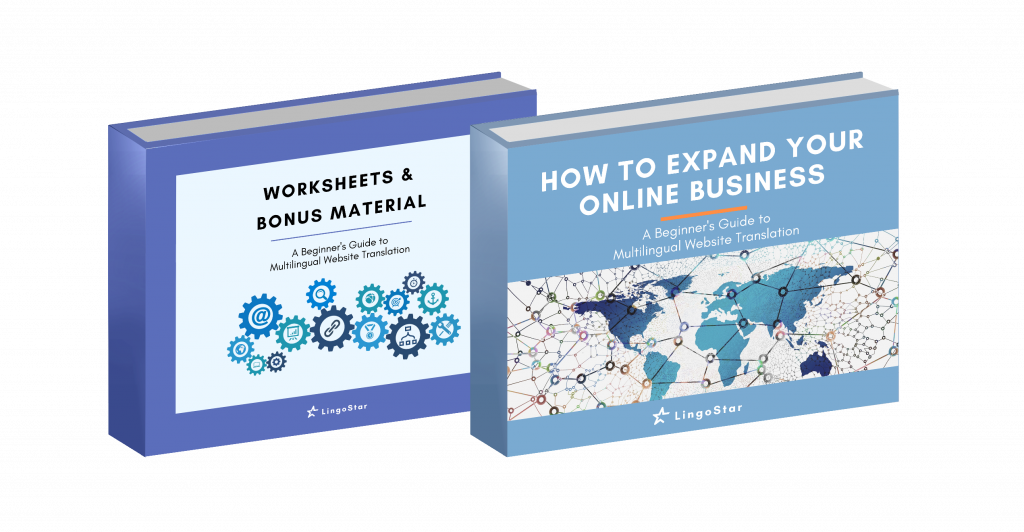 Want to know more about running a global online business? Download our free ebook and get access to LingoStar's resources. Fill in the form below or visit the free ebook page >>.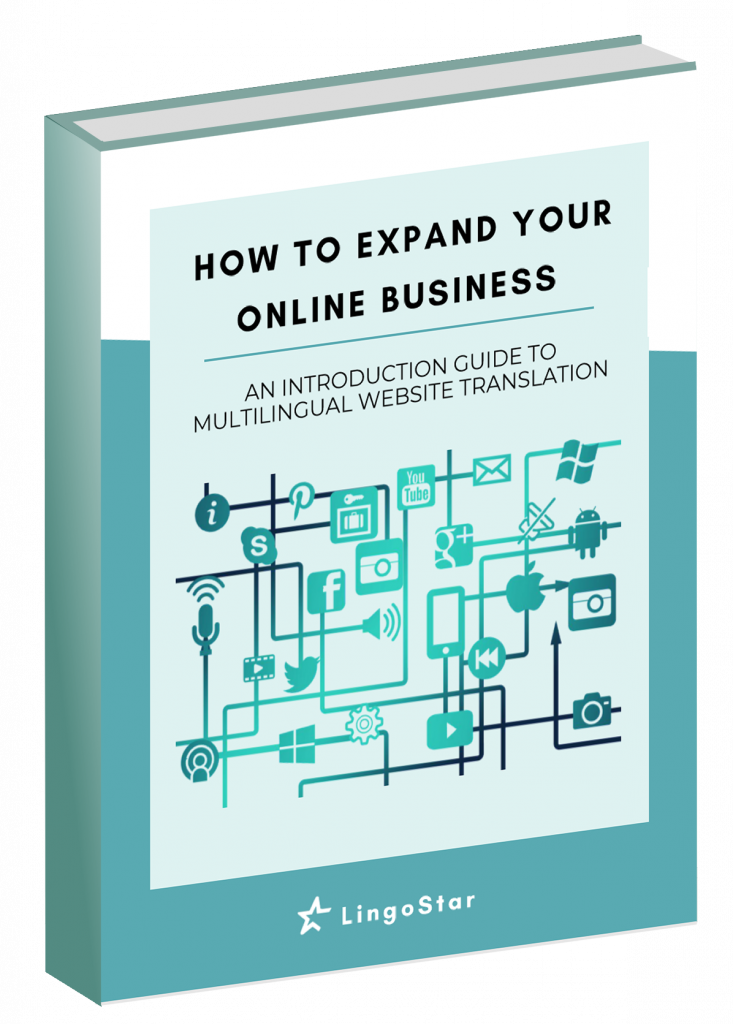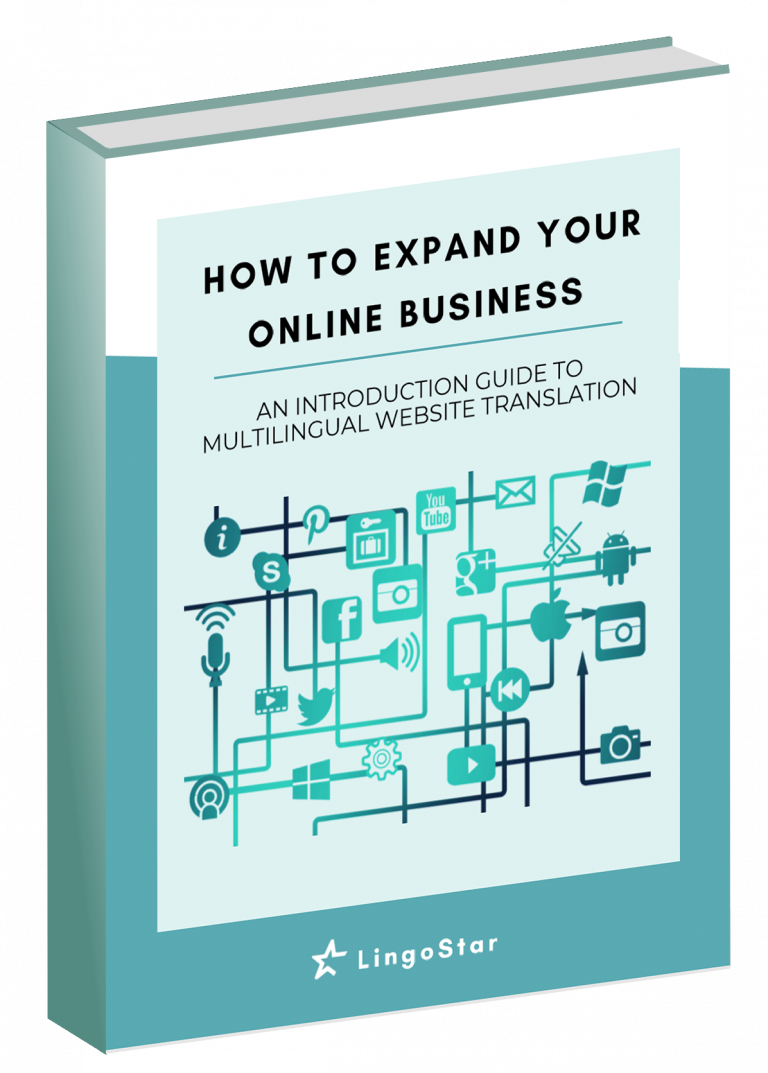 Website Translation Free E-book
Access LingoStar's multilingual know-how.
Become a global entrepreneur and a multilingual content creator with the help of LingoStar!

Follow us on YouTube, Facebook, Instagram, LinkedIn, Twitter and E-Shop!
Do you have experience subtitling videos yourself? Please share in the comments below or on social media! We'd love to hear from you.
All the best and happy subtitling!
To be the first one to get to know the latest tips on how to use translations to create a successful global online business, SUBSCRIBE to our mailing list below.