Read our Translation Blog
Get the latest fun and facts from the language industry with our blog!
Need advice on website translation and localization?
Browse our ONLINE SHOP for ebooks on how to translate a website!
LingoStar's Blog
Welcome to LingoStar's blog! On this page, you can find a lot of interesting and useful information about the translation industry. Explore topics on website translation and localization and how successful localization can influence your business to help your company grow and go global.
Language Blog Topics
On this blog, you can also learn about professional translators and interpreters, multilingual search engine optimization (SEO), the importance of socializing and networking and translators' professional ethics. Quite often we write posts about the languages of the world, other cultures, and their traditions. Not only do translators convert texts from a source language to a target language, but they also help people communicate with each other, help establish international contacts, and are often prominent figures in the social, economic, and political life. Lastly, of course, we want you to have fun, so on our blog, you can find many posts that will entertain you and, hopefully, make you smile!
We hope you enjoy our blog and discover a lot of interesting things!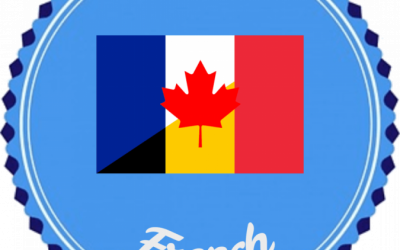 How to Differentiate French European and French Canadian? Apart from English, French is the only other language present on every single continent of the world. As a bilingual country, Canada is the perfect place for a translation company. At LingoStar, most of our projects involve French translation, even though we are located in English-speaking Vancouver. However, these translation projects can be in either French European or French Canadian. Among all these projects, we can differentiate between the French Canadian and French European projects, which have to be handled by different translators. We take pride in the fact that we make sure our clients are happy with their translations and recordings, and that our final French translations are accurate. French European Translations and Recordings First, let us talk about French European projects before we tackle the French Canadian ones. One thing to keep in mind is that France is not the only country to use the European version of French. You can also find it in Belgium, Switzerland or Luxembourg. Each country has different expressions and accents, but the vast majority of the language stays the same. We have dealt with a lot of French European projects recently, one of which was a translation and voice-over project. The voice-over part is interesting because you can clearly hear the difference between the two French varieties. Indeed, a French person can distinguish in seconds whether a recording comes from a French European or a French Canadian speaker. Therefore, it is extremely important to choose the right voice artist depending on the version asked by the client. What About French Canadian Translations? As... read more
Translation Blog and News
LingoStar has been a language services provider in Canada, the USA, and Europe for more than a decade. We are proud to say that we cooperate with professional translators, interpreters, and other language specialists worldwide and work with over 100 language pairs. If you are looking for a reliable translation company, contact LingoStar! We are always ready to help you with your projects and documentation. Get a free quote online.