Read our Translation Blog
Get the latest fun and facts from the language industry with our blog!
Need advice on website translation and localization?
Browse our ONLINE SHOP for ebooks on how to translate a website!
LingoStar's Blog
Welcome to LingoStar's blog! On this page, you can find a lot of interesting and useful information about the translation industry. Explore topics on website translation and localization and how successful localization can influence your business to help your company grow and go global.
Language Blog Topics
On this blog, you can also learn about professional translators and interpreters, multilingual search engine optimization (SEO), the importance of socializing and networking and translators' professional ethics. Quite often we write posts about the languages of the world, other cultures, and their traditions. Not only do translators convert texts from a source language to a target language, but they also help people communicate with each other, help establish international contacts, and are often prominent figures in the social, economic, and political life. Lastly, of course, we want you to have fun, so on our blog, you can find many posts that will entertain you and, hopefully, make you smile!
We hope you enjoy our blog and discover a lot of interesting things!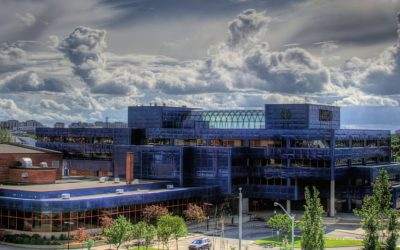 Every year, thousands of students come to Canada in order to start, continue, or finish their studies. There are many Canadian schools, programs, and careers available for everyone. If you want to study in Canada, you'll have to find the one that best suits you. You'll also need to find out, ahead of time, what type of documents in English and French you'll need to submit to the authorities. Why study in Canada? People worldwide consider that the quality of education in Canada is outstanding — from as early as elementary school to post-secondary studies. In fact, more than 25 Canadian universities feature in the World University Rankings. This is mainly due to their strong focus on research and development. What's more, the Canadian government offers great support for research in many fields. In terms of economy, studying in Canada is not as expensive as in other countries such as the US or the UK. Tuition fees in Canada might seem rather cheap due to the possibility of applying for a range of scholarships. The aim of these scholarships is to cut down your expenses. Lastly, another reason why you should consider studying in Canada is its safe and peaceful environment. It is the sixth most peaceful country in the world. The process of studying in Canada Canada's Post-Graduation Work Permit Program (PWPP) allows international students to stay and work in Canada for up to three years after completion of their graduation. Not only can you gain some work experience, but you can also apply for permanent residency after some time. If you've decided to apply to study in... read more
Translation Blog and News
LingoStar has been a language services provider in Canada, the USA, and Europe for more than a decade. We are proud to say that we cooperate with professional translators, interpreters, and other language specialists worldwide and work with over 100 language pairs. If you are looking for a reliable translation company, contact LingoStar! We are always ready to help you with your projects and documentation. Get a free quote online.