Read our Translation Blog
Get the latest fun and facts from the language industry with our blog!
Need advice on website translation and localization?
Browse our ONLINE SHOP for ebooks on how to translate a website!
LingoStar's Blog
Welcome to LingoStar's blog! On this page, you can find a lot of interesting and useful information about the translation industry. Explore topics on website translation and localization and how successful localization can influence your business to help your company grow and go global.
Language Blog Topics
On this blog, you can also learn about professional translators and interpreters, multilingual search engine optimization (SEO), the importance of socializing and networking and translators' professional ethics. Quite often we write posts about the languages of the world, other cultures, and their traditions. Not only do translators convert texts from a source language to a target language, but they also help people communicate with each other, help establish international contacts, and are often prominent figures in the social, economic, and political life. Lastly, of course, we want you to have fun, so on our blog, you can find many posts that will entertain you and, hopefully, make you smile!
We hope you enjoy our blog and discover a lot of interesting things!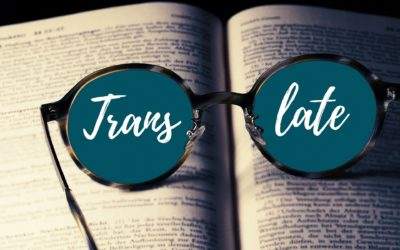 It is undeniable that every language brings with it not only a grammar code but also an entire culture. We do not translate culture only by directly using a language. We also apply various forms of intercultural communication. This is why it is important to have an intercultural approach when translating culture from one language to another. Intercultural Translation – Translate Culture through Words Of course, there are languages and industry fields where direct translation prevails, such as information technology or science. But in other fields, we cannot ignore the relevance of intercultural aspects. There are some intercultural words, or rather, words that influence and shape realities unknown in other language groups, or words shared with other languages but used for a different concept. For example, a lot of English words are used in Italian with different meanings. It's the case of mister, which means football coach, or scotch, used to designate adhesive tape. The Use of Realia To translate culture means to convert a text through words called realia (personal names, places, names of food, etc.). We use these words in translation to indicate culturally specific objects that are very difficult to translate. The vocabulary connected to a determined culture or that belongs to a specific linguistic community contains words and expressions that describe events or objects representative of this culture. Simply put, some words have a local or historical "colour" and often, we do not have the perfect equivalent in another language. We can translate these realia by using different strategies. We can invent a new word (neologism) or we can replace the realia with a description.... read more
Translation Blog and News
LingoStar has been a language services provider in Canada, the USA, and Europe for more than a decade. We are proud to say that we cooperate with professional translators, interpreters, and other language specialists worldwide and work with over 100 language pairs. If you are looking for a reliable translation company, contact LingoStar! We are always ready to help you with your projects and documentation. Get a free quote online.