Read our Translation Blog
Get the latest fun and facts from the language industry with our blog!
Need advice on website translation and localization?
Browse our ONLINE SHOP for ebooks on how to translate a website!
LingoStar's Blog
Welcome to LingoStar's blog! On this page, you can find a lot of interesting and useful information about the translation industry. Explore topics on website translation and localization and how successful localization can influence your business to help your company grow and go global.
Language Blog Topics
On this blog, you can also learn about professional translators and interpreters, multilingual search engine optimization (SEO), the importance of socializing and networking and translators' professional ethics. Quite often we write posts about the languages of the world, other cultures, and their traditions. Not only do translators convert texts from a source language to a target language, but they also help people communicate with each other, help establish international contacts, and are often prominent figures in the social, economic, and political life. Lastly, of course, we want you to have fun, so on our blog, you can find many posts that will entertain you and, hopefully, make you smile!
We hope you enjoy our blog and discover a lot of interesting things!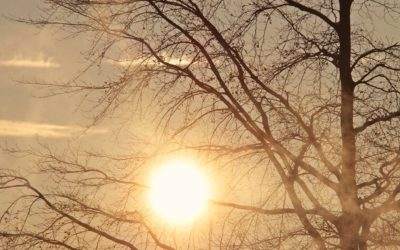 Weather in small talk Spring has come with new beginnings and new weather conditions. Did you know that the weather is one of the most common topics for small talk around the world? In a lot of countries, people use small talk to fill awkward silences or as a way of breaking the ice and they do that by talking about the weather. Let's imagine you are stuck in the elevator with a person you don't know, what do you talk about? The weather of course! However, not every country welcomes small talk. Countries like Scandinavia, Sweden, Finland and Norway are not really into small talk. As for everything related to language, it is just a question of culture. For instance, in the USA and the UK, small talk is very common. Indeed, in the USA, small talk occupies at least six hours per day of conversation. In the UK, instead, 38% of British people make small talk about the weather. Talking about the weather – the weatherese language Actually, talking about the weather is not something we do just in small talk, but rather, there is a specialised language about the weather called weatherese. Forecasters use this language in weather forecasting. The problem is that forecasters seem to pay more attention to what the weather is than to how the weather may affect people. Indeed, specialised language is often used to save time, as most people do when speaking in a particular field. The problem with forecasters is that they are talking to a general audience, so they should be understood by everyone. On the other hand, academics... read more
Translation Blog and News
LingoStar has been a language services provider in Canada, the USA, and Europe for more than a decade. We are proud to say that we cooperate with professional translators, interpreters, and other language specialists worldwide and work with over 100 language pairs. If you are looking for a reliable translation company, contact LingoStar! We are always ready to help you with your projects and documentation. Get a free quote online.