Read our Translation Blog
Get the latest fun and facts from the language industry with our blog!
Need advice on website translation and localization?
Browse our ONLINE SHOP for ebooks on how to translate a website!
LingoStar's Blog
Welcome to LingoStar's blog! On this page, you can find a lot of interesting and useful information about the translation industry. Explore topics on website translation and localization and how successful localization can influence your business to help your company grow and go global.
Language Blog Topics
On this blog, you can also learn about professional translators and interpreters, multilingual search engine optimization (SEO), the importance of socializing and networking and translators' professional ethics. Quite often we write posts about the languages of the world, other cultures, and their traditions. Not only do translators convert texts from a source language to a target language, but they also help people communicate with each other, help establish international contacts, and are often prominent figures in the social, economic, and political life. Lastly, of course, we want you to have fun, so on our blog, you can find many posts that will entertain you and, hopefully, make you smile!
We hope you enjoy our blog and discover a lot of interesting things!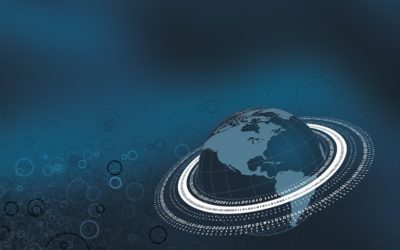 The most spoken languages around the world English, Spanish, Chinese, Japanese, French, Dutch, Portuguese, Italian, Hindi and a whole lot more languages are spoken around the world. But do you know exactly how many? Well, the answer is 7,151! However, only 23 languages account for more than half of the world's population. Nevertheless, we would like to talk about the top 10 most spoken languages in the world. First of all, it is important to point out that this top 10 has not always been the same. Indeed, the world is constantly changing, and with it the communities that speak different languages. They too are constantly changing. Some of them die, others are born, and others change according to the times in which they live. In 2022, at the top of the list, there is, unsurprisingly, English, immediately followed by Mandarin Chinese, each with over 1 billion speakers. In third place, there is Hindi, with more than 650 million speakers, and Spanish, spoken by more than 500 million people. French, Bengali, Modern Arabic, Portuguese, Russian and Urdu follow in our list, with over 200 million speakers each. The most spoken languages over the last century If we take a look at the top 10 in the early 1900s, we can see how slightly different things were. Indeed, the most spoken language was Mandarin Chinese. However, this is not unexpected due to the huge number of Chinese inhabitants. What may be more surprising, instead, is that the second most spoken language was not English, but Spanish. English gained the second position in 1911 and the first position only in 2013!... read more
Translation Blog and News
LingoStar has been a language services provider in Canada, the USA, and Europe for more than a decade. We are proud to say that we cooperate with professional translators, interpreters, and other language specialists worldwide and work with over 100 language pairs. If you are looking for a reliable translation company, contact LingoStar! We are always ready to help you with your projects and documentation. Get a free quote online.