About the Spanish language
Spanish is one of the most spoken languages in the world, beaten only by Mandarin, English, and Hindi. It is a Romance language spoken by natives in Spain and most Central and South American countries. In Spain, the variant is Castilian Spanish. Let's talk about the different varieties of Spanish.
There are many variations of the Spanish language. You can find them everywhere. Each country has its own variant. In Spain, the official language is Castilian Spanish and it has many varieties. In Galicia, people also speak Gallego (Galician). One of the things that characterizes the language variation in this area is the exclusive use of the past simple. Some languages have past simple and past perfect, and so does Spanish. Read on to learn about some examples!
Varieties of the Spanish language: past tenses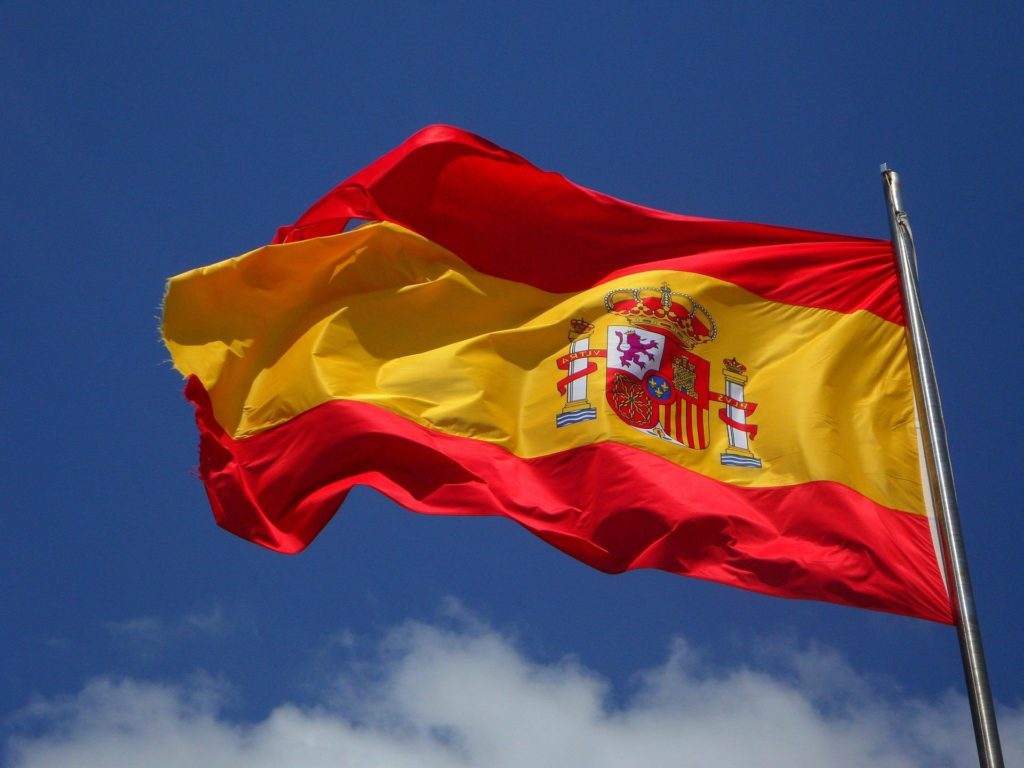 La Fundéu and La Real Academia Española are some of the institutions in charge of explaining the correct use of the Spanish language. They recommend the use of both past perfect and past simple. However, in some parts of Galicia, Asturias, and in the Canary Islands, people frequently use the past simple. According to some studies, in Spain the past perfect is more common when talking about today or now. Meanwhile, the past simple is used when explaining something that was done: last night or yesterday, for example. So instead of saying "¿Por qué no ha venido con nosotros?" (in English, "Why didn't he join us?"), the inhabitants of these areas would say "¿Por qué no vino con nosotros?".
Varieties of the Spanish language: expressions
In Spain, there is a misconception about what's correct and what isn't. When Canarian people visit Madrid, they very often use the word "guagua" instead of "autobús" or simply "bus". They sometimes hear "it's not called guagua, but autobús or bus". But that's actually wrong. It would indeed be more correct to utilize the word autobús in Madrid, while the most correct option in Lanzarote would be guagua. In comparison, a similar thing happens when you are speaking British English versus American English: "flat" instead of "apartment", or "lift" in lieu of "elevator".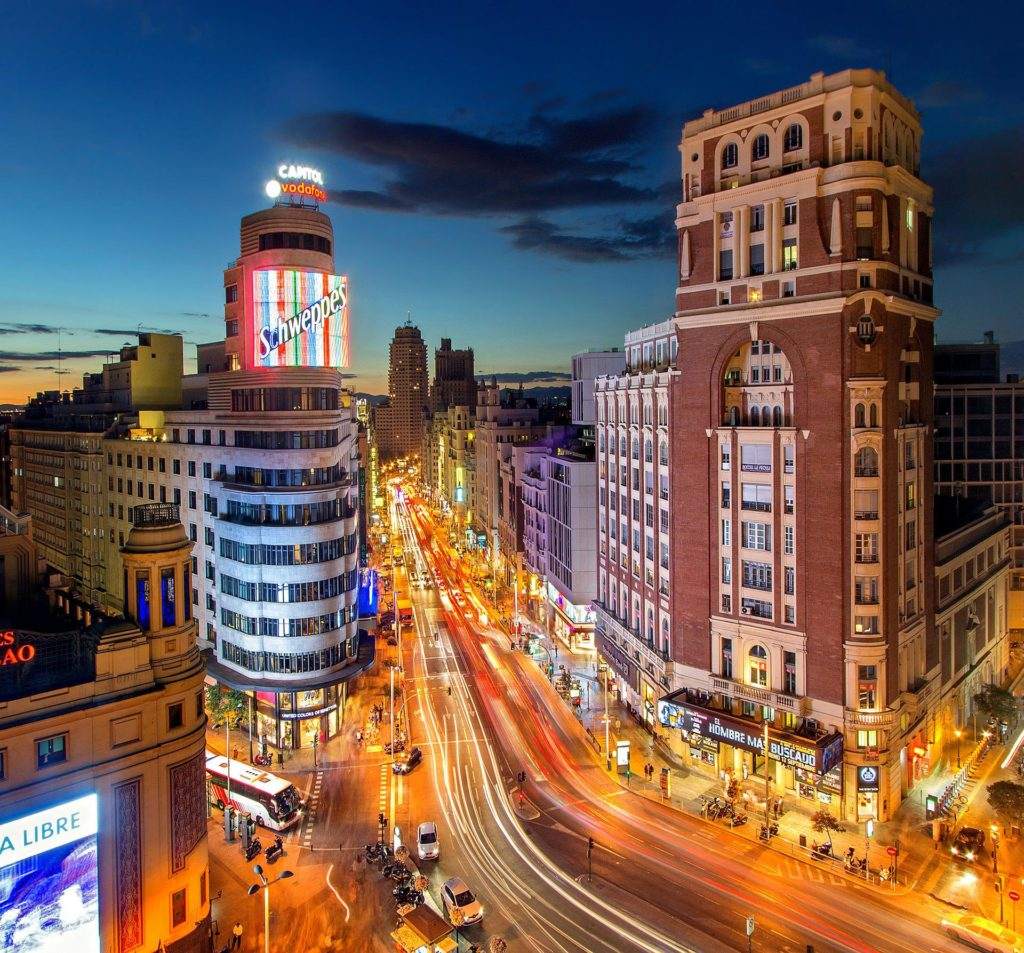 LingoStar Spanish translation services
LingoStar Translation Services provides professional translation and interpreting from English into Spanish and Spanish into English. Thanks to a well-established network of top Spanish translators and linguists, we are serving all major cities in Canada – Toronto, Ottawa, Montreal, Vancouver –and in the USA – New York, Los Angeles, Seattle and more! We offer Spanish document translation, English to Spanish website localization, and Spanish interpreting services. Additionally, we offer Spanish editing, typesetting, and video games localization and voiceovers by native experienced Spanish professionals.
Our native Spanish translators are experts in the cultural background of the Spanish language. Therefore, they can localize websites or documents for different Spanish speaking countries, e.g. Spain, Mexico or Spanish speakers in the USA. We can work in many Spanish regional varieties and dialects. Our team consists of experienced medical, technical and legal translators. Our Spanish translators will expertly handle your project in your specific industry. We have completed numerous Spanish translations in many fields: Finance, Marketing, Technology, Software and IT, Engineering, Forestry, etc.
Furthermore, we also offer Spanish certified translations for
driving licenses, divorce decrees, birth and marriage certificates, legal
documents, transcripts, diplomas, and any other kind of Spanish certified
document translations.
About multilingual website translation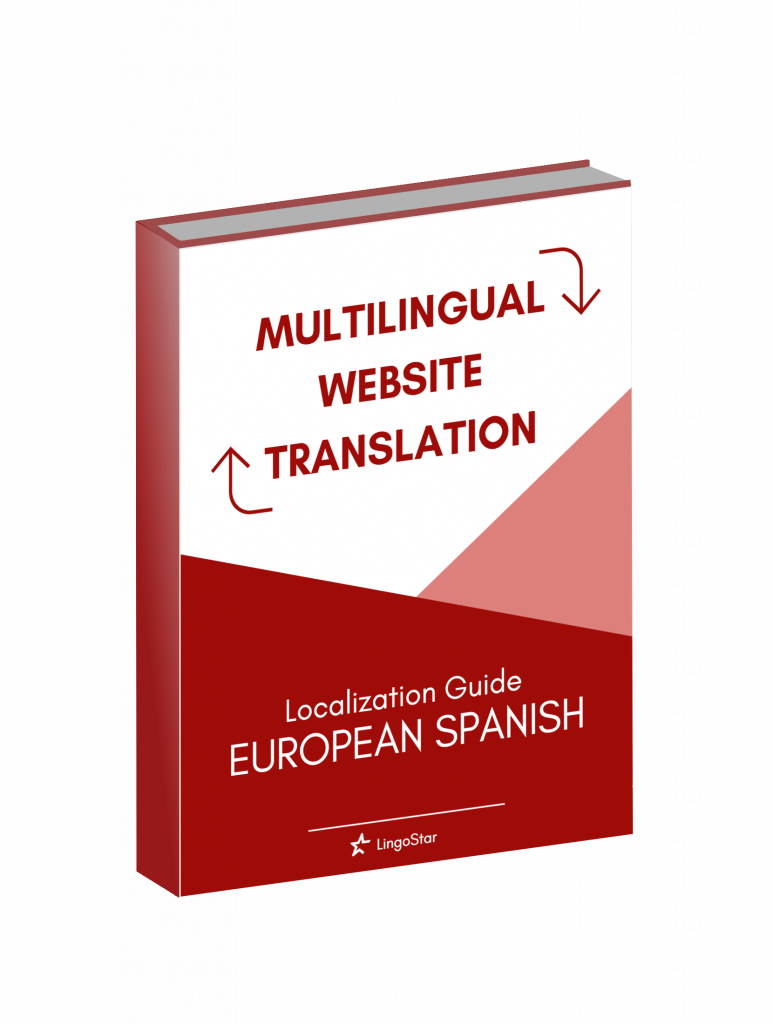 Check out our ebook Localization Guide for European Spanish. You will learn how to adapt your website for the Spanish market. Moreover, not only will you get practical advice on how to professionally localize your website into the European Spanish language, but also learn how to successfully expand your business internationally!
If you are in need of a Spanish translation or recording, LingoStar is here for you! Please request a free translation quote. You can also email us at info@lingo-star.com. We'll be happy to help you with your translation.
Last, but not least, don't forget to subscribe to our newsletter at the bottom of our website. You'll receive news and information about what's going on in the world of translation!