Translation is all around us thanks to client-driven multilingual translation projects
At LingoStar, we love the variety of multilingual translation projects we work on. Translation is all around us, even if we don't realize it. Thanks to advanced technologies, companies have many more opportunities to make their products and services available online. Therefore, many decide to localize and offer their products to a significantly larger number of speakers of various foreign languages, rather than resorting to English speakers only.
Now more than ever before, people worldwide are using online tools to purchase and download products. Naturally, they want to do so in their native language.
Interestingly, this presents an opportunity for many small, medium and freelance businesses to share their expertise and services as well. So, are you ready to localize your services and products into foreign languages and expand your online business?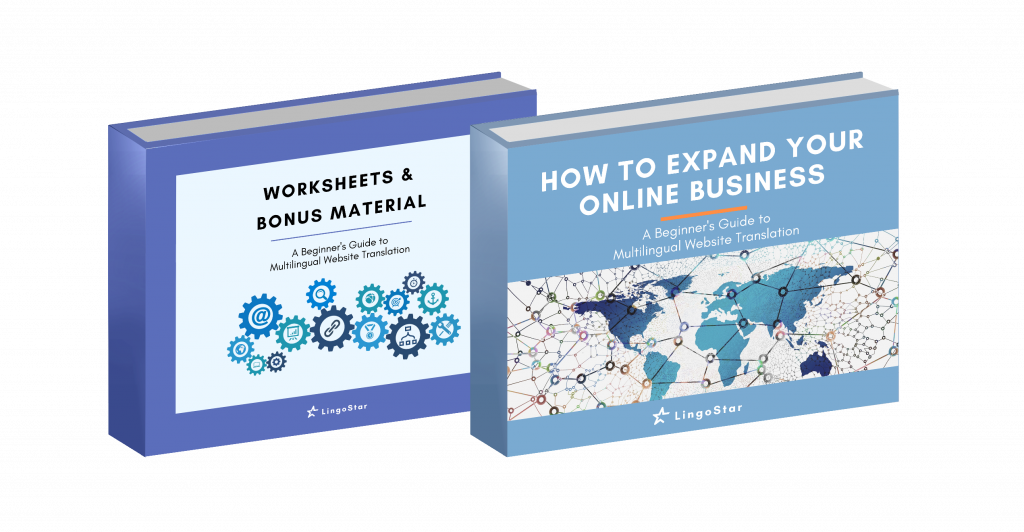 If so, find out how to localize your website in our ebook.
Multilingual Translations Help You Expand Internationally
Many of our Canadian clients realize the potential for global expansion and entrust us with multilingual translation projects on a weekly basis.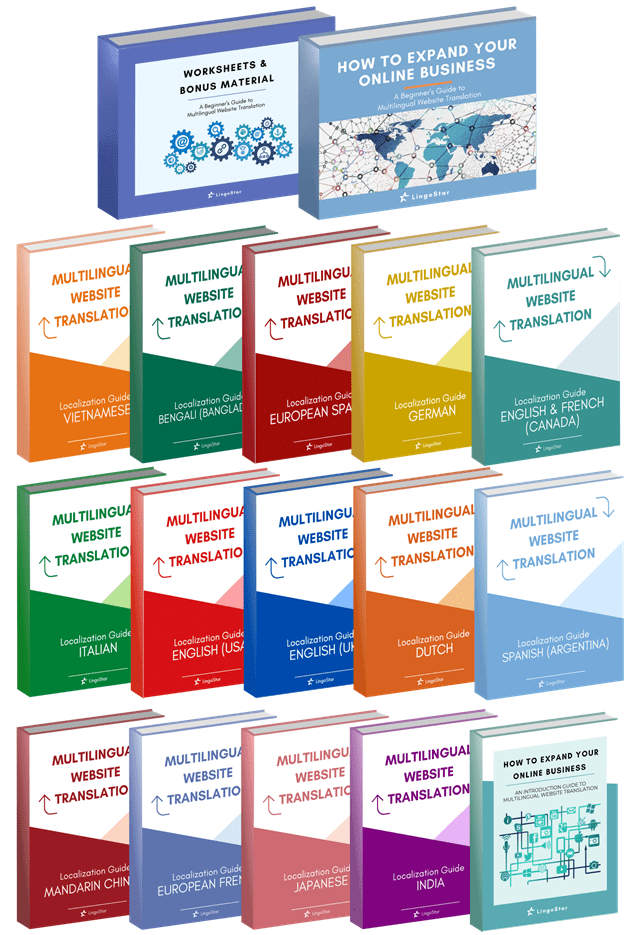 So let's have our projects speak for themselves. We've selected a few projects to show you the variety of multilingual projects we carry out on behalf of our clients. We regularly complete translations for corporate documents, operating manuals, marketing materials, as well as multilingual phone recordings, professional voice-overs and so much more. Have a look at what we've been up to!
If you need our help, we'll be happy to issue a free translation quote here >>.
Also, check out the wide range of language services that we offer >>.
Marketing Brochures Translated and Typeset for an Educational Institution
We recently translated and typeset 3 promotional educational materials into 8 languages (French European, Spanish Latin American, Chinese Simplified, Russian, Turkish, Vietnamese, Japanese, and Korean). Thanks to these flyers, international students interested in studying abroad can have access to some of the most prestigious institutions in Canada and take advantage of the invaluable benefits these cultural exchanges provide. A very satisfying project!
Don't forget, if you too would like to expand into international markets, our localization guides and ebook on multilingual websites can help you successfully deliver your own projects!
Mandarin Chinese Translation and Voice-over Projects
Over the last 2 years, we've been recording voice-overs in Mandarin Chinese for a major international technology company. Our job is to record a Chinese script in a narrative and informational tone so that viewers of the final video can follow procedures for handling certain products safely.
Localizing videos with the use of multilingual voice-overs is a good way for you to convey a message to your worldwide audiences. You can use visuals to convey your message across. Get ready for your videos to go viral in foreign languages! Find out more on how to localize your videos and website in our Chinese Localization Guide.
Operating Manuals English to French Canadian translations
We are passionate about French Canadian translations. They are the core of our business. Recently, we translated a manual for a COVID-19 ventilator into Canadian French. We are thrilled to know that our translations will assist respiratory therapists in Canada who so selflessly care for sick patients.
Do you also offer services or products that aid in this time of crisis? Did you know that well-localized products will increase your chance of succeeding in the global market? Read all this and more in our latest ebook A Beginner's Guide to Multilingual Translation.
Science Translations English to French and Spanish
We recently translated a kids' science project of about 28,000 words. Thanks to this interactive book, French and Spanish-speaking children can share the same fun safely experimenting with chemical reactions whilst learning all about the world around them. Who knows, they may become scientists one day!
And don't forget, if you too would like to expand into international markets, our localization guides can help you successfully deliver your own projects!
Your Multilingual Business and Multilingual Translation Projects
Do you have a multilingual business and would like to get some exposure through our Star Story Series?
We regularly conduct interviews with people from multi-cultural backgrounds. Check out our Star Stories here >>.
If you'd like us to interview you, contact us and let us know what type of multilingual business you run.
We look forward to hearing from you!
Best wishes,
The LingoStar Team