Qualities of a Good Translator
Translation is one of the most interesting and important professions. Not only do translators convert a text from one language to another, but they also make cross-cultural communication possible. As a result, they eliminate cultural barriers and misunderstandings. To become a professional translator it is not enough to simply know two different languages. So what are the qualities of a good translator?
First of all, a lot of translators work as freelancers and have to communicate with people. It is crucial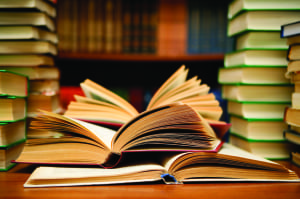 for them to be highly respectful and to be able to pay close attention to their clients' interests and needs. The ability to listen to what other people say helps translators do their job in the best way.
Secondly, for a translator it is necessary to have project management skills. A language specialist who is working with a translation agency doesn't usually face this problem. However, freelancers depend on themselves. They need to effectively manage their projects and meet the timeframes they have committed to.
Thirdly, a translator must realize that too much work is not necessarily a good thing. Every translator needs to be honest about whether he/she is able to take on more projects. If translators feel they might possibly miss a deadline if they accept more projects, they should decline new jobs and focus on the work that they already have, so that they translate it professionally and to the highest quality.
Here at LingoStar we help translators manage their time and projects so that they don't miss deadlines and can provide flawless translations quickly. We cooperate with professional translators all over the world and provide translation and localization services in over 100 languages. If you need more information, call us today at 604-629-8420 or send us an email at info@lingo-star.com.