How to say "fall" in Asian Languages
"Anyone who thinks fallen leaves are dead has never watched them dancing on a windy day." – Shira Tamir
Dear reader,
Summer is over and autumn/fall is here! Have you ever wondered how to say "autumn/fall" in Asian languages? Check out our picture below!
The languages offered: Azerbaijani, Japanese, Kazakh, Korean, Lao, Mongolian, Tajik, Thai, Uzbek and Vietnamese.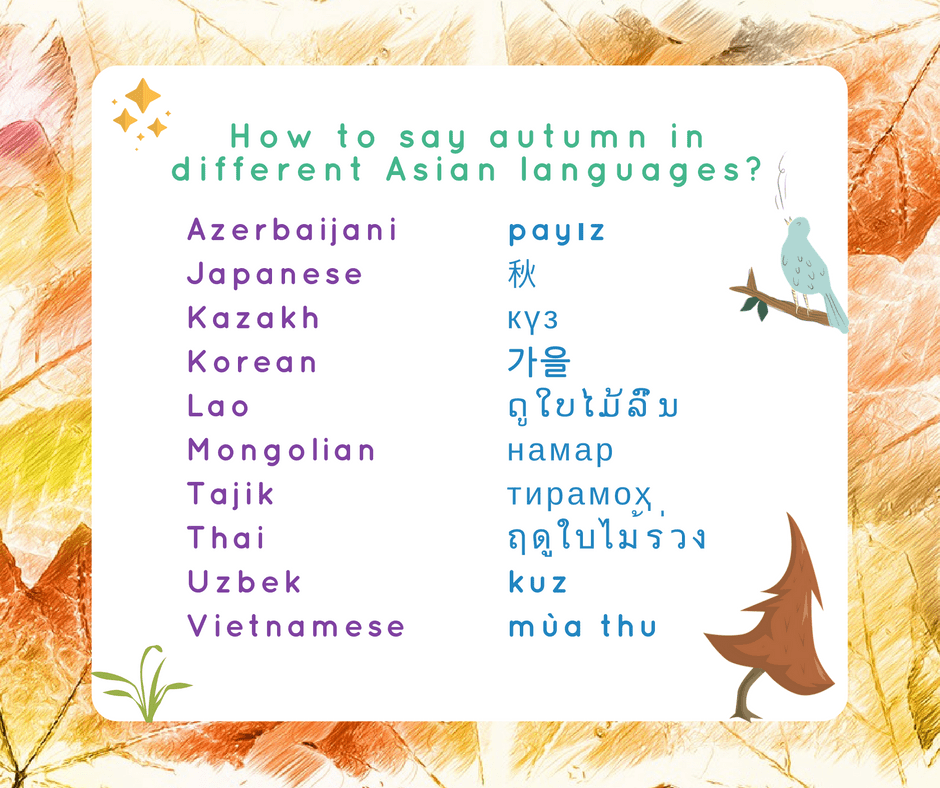 Feel free to leave a comment on our Facebook page.
Here at LingoStar, we have professional translators who are native speakers of various Asian languages. We also have a range of other services to offer such as revising, updating and localizing your content into more than 100 languages. And if you ever wish to improve your language skills to have better job opportunities, we also provide language tutoring services! Don't hesitate to give us a call at 604-629-8420 or email us at info@lingo-star.com to discuss your next language-related project. To get a free quote, click here. We look forward to hearing from you!