Community Interpreters' Development
The issue of cross-cultural differences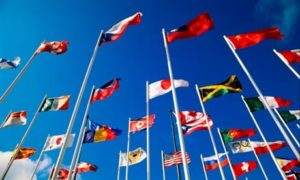 has been a subject of debate for quite a long time. The first Critical Link conference in Toronto in 1995 dedicated much of its time to discussions about whether the role of community interpreters included cultural brokerage. In Canada, for example, community interpreting has been labeled as 'cultural interpreting' and in Italy and Spain as 'cultural mediation'. All of these terms denote that interpreters have to assist people they are working with in cultural communication.
Useful Tips for Community Interpreters
Language is changing rapidly as every day more and more new words and phrases appear. Therefore, it is important for interpreters to upgrade their skills and to increase their knowledge of language pairs they specialize in. There are a lot of ways to develop one's professional skills. Firstly, many colleges and universities provide courses which teach about various translation and interpretation areas. Secondly, it can be very helpful to become a member of a professional organization and attend lectures, workshops, and seminars. These are often sponsored by local chapters of such organizations. Attending these events helps interpreters to not only learn new information about the industry but also network, meet a lot of interesting people and colleagues and become a part of a community.  Finally, every interpreter can increase his/her knowledge working individually and reading and learning new terminology.
Professional development is necessary in this field because community interpreters always deal with different cultures and help people from these cultures communicate, establish contact and get closer to each other. A single mistake can lead to conflicts and unexpected problems. That's why interpreters have to be fully aware of the world's news.
Here at LingoStar, we cooperate with professional translators and interpreters all over the world. Our language professionals will deliver the message of your text in a clear, unambiguous, and comprehensible way. We provide translation and localization services in over 100 languages. For more information, call us today at 604-629-8420 or send us an email at info@lingo-star.com.