Things you should know (and research about) beforehand
Thinking of moving abroad can be scary for most people. To begin with, you don't really know where to start. Also, you never know what's coming ahead. Whether you are moving on your own, or for work, being organized and planning is a must to make your experience a good one. You should start by researching the country you are moving to. Keep reading to know our Challenges of Moving Abroad list.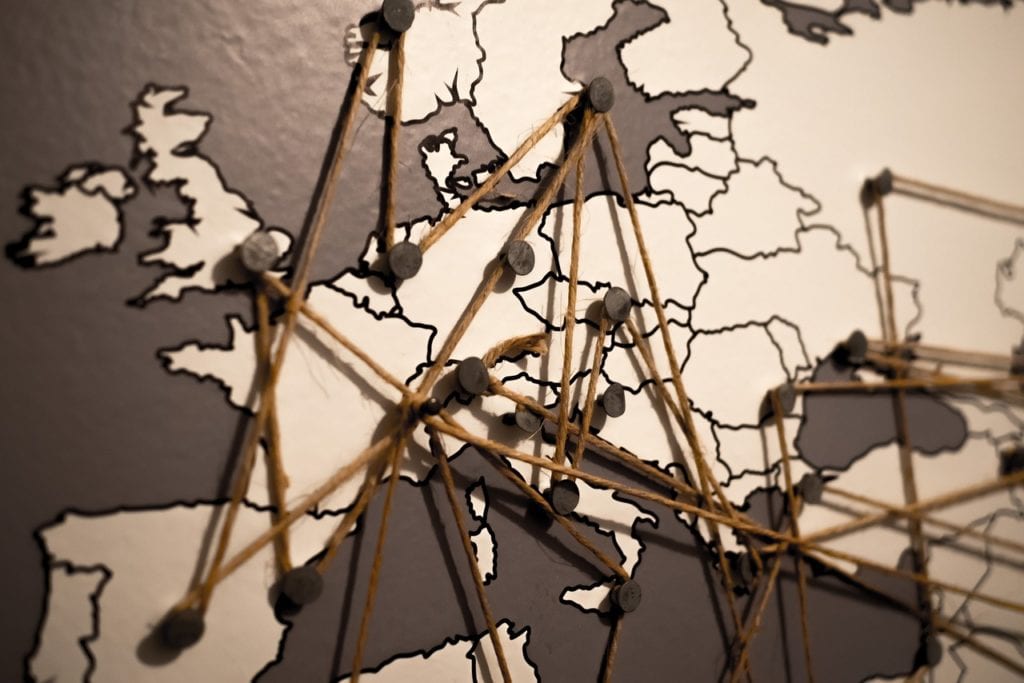 Why move abroad
I am a Venezuelan-Italian woman. I lived in Venezuela most of my life, although I grew up exposed to the best of both cultures, languages, and traditions. Since I was little, my biggest dream was to live somewhere in Europe. Despite the fact that I grew up thinking of moving abroad, little did I know that moving to Switzerland would change my life so much. I did some research before moving there, but I went without a job or language training, so trying to start a new life in a new place was a real challenge!
Things you should consider when moving abroad:
Yes, moving abroad makes you feel out of place, without a safe ground, emotionally speaking, for quite a bit. Whether you are living on your own or moving with family or friends, the feeling of being alone accompanies you most of your day. Things get better as you settle. Use your free time to do something useful regarding your stay.
Family and friends. Moving abroad means you leave your life, including family and friends, behind. Luckily, you can stay connected with them with all the technology available nowadays.
Caring for loved ones at distance. One of the most difficult challenges of moving abroad is dealing with elderly loved ones being far away. Know that in case of an emergency, you won't be as reachable as you are before moving. Plan on insurance, medication, special care if needed, emergency contacts, and anything else this person may need. That will give you some peace of mind.
Language barrier. Being a Spanish speaker is great; however, it doesn't help much when you move to a country with an absolutely different language. I moved into the German-speaking area of Switzerland so I used my "free" time to study German on my own, which was very challenging. Money was scarce, time was running out, and I needed a job. Moving abroad means planning ahead for this, which I didn't do, and so I had a hard time in the beginning.
Finding a place to live. When moving abroad, the challenge of finding a place to live can be emotionally exhausting! Just the idea of not having a roof over your head is distressing! I was lucky enough to land at my sister and brother-in-law's house, but I have friends who moved to new countries and had to spend part of their savings in B&Bs for weeks, luckier ones just for days, until they found a place to live. Research smaller cities around the main cities which are still reachable by public transportation. Rent and taxes are usually cheaper in the smaller satellite cities.
Looking for a job. Finding a job abroad is very difficult if you don't speak the language. The biggest cities will always have options for English speakers, but don't forget that there are thousands of people just like you! A great tip is to start looking for a job before you move into the country. Each country has many websites which you can access from anywhere. Also take into account that each country has a different style when looking for new staff. In Switzerland, for example, most companies look for personnel at least 6 months in advance, so last minute positions are not frequently available.
Each country has a unique transportation system. In Venezuela, we barely have one and it works poorly! When I moved to Switzerland, where train tickets are expensive, I had to research cheaper ways to travel. Most countries have a variety of cards to fit different needs. Make sure you get enough information about these cards before deciding to buy one.
Documents needed. Having the necessary documents with you when moving abroad will make a difference. Most countries require that you register in the city where you intend to live as soon as you arrive. You will also need a visa in some cases. Researching which documents you need is imperative. Trying to get them after you have moved can be a nightmare. Moreover, you may have a time limit to turn these documents in to a specific office and yes, they must be translated into the official language of the new country. In countries where there are two or three official languages, like Switzerland and Canada for example, the documents are required to be translated into the official language of the city where you intend to live. Translate your documents once you know where you're going to live.
Cultural differences. Adapting to a new culture can be challenging for some people, so be open-minded. After loneliness and family, culture shock is the reason why people go back to their countries of origin. Not adopting some of the country's most meaningful traditions can sometimes lead to not being accepted by your neighbors, or not being able to get your residency permit. But, on the other hand, isn't it interesting to be able to enrich your life with new and interesting traditions? For instance, in Switzerland it is a tradition, and polite, to always say "Grüezi" to anyone you meet on the streets. It means "hello" in Swiss German. People look at you differently when they know you are trying to learn their language and culture.
Weather and clothing. Considering the weather is vital, especially if it is different from your country! I remember arriving in Switzerland the first week of January which is winter time. Venezuela is a coastal country in the Caribbean Sea, so we don't know what winter is. I took a few sweaters with me, a "coat" and a pair of "leather" boots before traveling. The "coat" was not appropriate for the winter so I was always cold. The boots weren't either, so they tore apart about a month after arrival. The sweaters barely worked for being at home. The consequences? I had to invest some money to get proper clothing. This was money I could have used for something more important.
Most people that relocate think only about a new adventure, which it is, but they do not think about all that is behind such a decision. A little preparation before moving abroad will make an enormous difference when getting there.
Questions about where to have your documents accurately translated?
At LingoStar we cooperate with professional translators all over the world who can provide translation services and certified translations in over 100 languages: German-Spanish and Spanish-German is just one of our many pairs. We work with texts, videos, websites, and other content to help our clients improve their business. Let us help you with your transition and allow us to translate your documents. If you need more information, call us today at 604-629-8420 or send us an email at info@lingo-star.com.