Christmas Markets
It's only November but Christmas is already here! There are many Christmas traditions that we love but Christmas markets are one of our favourites. Christmas markets are special markets that are held during Christmas time. This tradition is an important part of Christmas around the world. These are not just markets, they are outdoor events. At these markets you can find gifts, seasonal food, souvenirs, clothes, and many other things. The markets are a good opportunity for small businesses and individuals to sell their products. They are also the perfect place to enjoy Christmas activities such as parades and live music. Full of Christmas lights and decorations, Christmas markets are the best way to start the season while preparing yourself for the happiest days of the year. Take a ride with us to get to know some of the most magical and beautiful Christmas markets around the world. These are sure to get you in the holiday mood!
1. Frankfurt Christmas Market, Germany: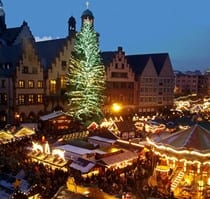 This market is one of the largest and oldest in Germany. It is located at Honey House in St. Paul's Square. Every year, this 300-year-old building is especially booked for the market. The building, along with the decorations and the environment, create the perfect setting for Christmas shopping. It awakens the Christmas spirit in the heart of all visitors. Besides the Christmas lights and decorations that it shares with all others Christmas markets around the world, it includes some features special to Germany: delicious sausages, a wide variety of beer, and many products derived from honey. There are special attractions for kids and lots of activities for adults to enjoy. It is open from November 27th to December 22nd, 2017. If you have the opportunity, go see this beautiful market.
2. Toronto Christmas Market, Canada: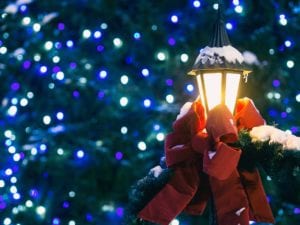 Set in the Historic Distillery District, this Christmas market brings back the Victorian-era and all its splendor. What makes this event so special is that it combines the glory of the past with the brightness of the present. It gives visitors a glimpse of the Christmas of their dreams. From November 16th to December 23rd, 2017, Canadians can enjoy this beautiful market and its Christmas decorations, lights, and a Christmas tree so tall and bright you will never forget it. There you can find all kind of presents especially made for the occasion: live performances, entertainment, and of course, food. The wide variety of chocolate is impressive and the seasonal food will make you happier than anything. In this magical place you will feel the Christmas spirit invading your heart and everything around you feels like a fairy tale.
3. Prague Christmas Market, Czech Republic: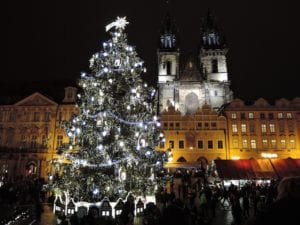 The magic of Christmas markets invades the world and Prague is no exception. The main Christmas market in Prague is at the Old Town Square, which boasts one of the most amazing and historical views of Europe. It is open from December 2nd, 2017 to January 6th, 2018. This place, with all the Christmas lights and decorations, makes the perfect winter scenario. Besides the large number of Christmas souvenirs, a variety of potential gifts, and handcrafted merchandise, you will find traditional food of the season: pastries, roasted ham, barbecued sausages, cakes, and of course, the famous Czech beers and wine. What is Christmas without wine and desserts? At this point we know that each Christmas market has its own special attraction, and in the case of the Prague Christmas Market, it's an animal stable. This is perfect for children to learn about and enjoy animals. Another iconic element of this event is the huge Christmas tree that contrasts against the Gothic look of Prague. If you visit Prague on this holiday, don't hesitate to visit this incredible market.
4. Strasbourg Christmas Market, France: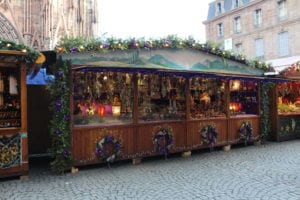 From November 24th to December 24th, 2017, you can join this amazing event. It is set in Strasbourg Cathedral, and it is one of the oldest and largest Christmas markets in France. Something curious about this market is that it has over 300 chalets at 11 different locations besides the main one at the Cathedral. Christmas markets represent a long tradition in France; they have been held in the country since 1570. Every year, this event hosts different types of artwork from local galleries. This year there will be stunning paper-cut art, surely to make it unforgettable. In this winter paradise you can find plenty of unique gifts for everyone and share a magical time with loved ones. There are parades, sound and light shows, and live Christmas music. Besides that, you can enjoy the super tasty food and drinks that are one of the main attractions of the market. Christmas cakes and gingerbread houses with the look and taste of Christmas, biscuits, and of course wine and cheese invade the place. Come along and enjoy an amazing French Christmas full of beautiful decorations and the spirit of the season.
5. Winchester Cathedral Christmas Market, England: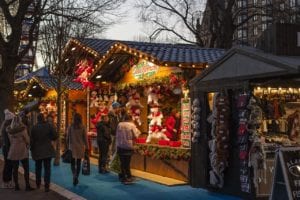 Open from November 20th to December 22nd, 2017, this event is a perfect sample of traditional Christmas. It is so famous, people come from all over the world to visit it. This Christmas Market attracts over 350,000 visitors each year. It is considered one of the best in the UK and Europe. The Cathedral makes a perfect medieval background for the market. The market boasts a wide range of handcrafted products made by local artisans, a stunning selection of food, and Hampshire's finest cheese. The main attraction is the large outdoor ice rink which is the center of entertainment. Prepare yourself to get to know England's Christmas Capital. This amazing winter event will make you love Christmas, if you don't love it already.
Interested in our services?
As you can see, Christmas markets are an amazing tradition across the world that provide us the best opportunity to celebrate Christmas while shopping and enjoying beautiful scenery. At LingoStar we love Christmas and we are ready to help you with your language-related projects during this amazing time of year. Interested in our services? Feel free to give us a call at 604-629-8420 or email us to discuss your next project. You can also contact us at info@lingo-star.com or check out dev.lingo-star.com to discover all our services and read more articles like this one. Never forget that at LingoStar, we are always ready to help you!