5 Little-known Places in China Worth Visiting
Your first impression of China may be "BIG": big country, big population and big culture. But did you know that there are hidden places that few people know about to explore? If you are tired of big cities like Beijing, Shanghai, etc., this blog can help you find something new to see in China.
1.Yili Valley, Xinjiang Province

No, it is not Provence, France, it's Yili Valley! Yili is the largest producer of lavender in China and one of the four largest lavender gardens in the world.
2. Pinjiang Road, Suzhou

Historically known as Shiquan Li, this street and historic district in Gusu District (formerly the Pingjiang District), is located in northeastern Suzhou, Jiangsu, China. If you are looking for somewhere peaceful to explore classic vintage Chinese style, don't miss it.
3. Kanas Lake, Xinjiang

Kanas Lake is located in a valley in the Altai Mountains, near the very northern tip of Xinjiang and the province's borders with Kazakhstan, Mongolia, and Russia. There is a large population of ethnic Tuvans and Kazakhs in the Kanas valley. Many of them have maintained their traditional agricultural and nomadic life styles. There is a myth that a big monster lives in the lake. Actually it's a type of large fish, 10 – 15 metres long and weighing over 4 tonnes. china
4. The Old Town of Lijiangh, Yunnan
Lijiangh has a history going back more than 1,000 years and was once an enclave for trade along the "Old Tea Horse Caravan Trail". Still today there are many tea shops and native handcrafts. Locals run motels featuring vintage decorations and the prices are affordable.
 

5. Shuang River Cave Group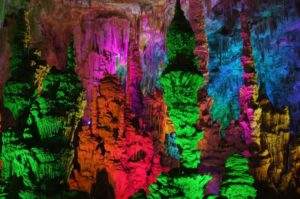 Shuang River Cave Group is the longest cave in China, the second longest in Asia, and 20th longest in the world. It is located near the town of Wenquan in Suiyang County, Guizhou Province. The cave contains numerous waterfalls and at least three underground rivers, some of which contain cave shrimp, and fish weighing several pounds. Also found are tadpoles, frogs, insects, spiders, bats, leeches, blind fish, and mushrooms. culture
Chinese Translation Services
You need a translation to be done in Chinese? We can help you! Here at LingoStar, we have professional translators who are native speakers of Chinese. We also have a range of other services to offer such as revising, updating and localizing your content into more than 100 languages. And if you ever wish to improve your language skills to have better job opportunities, we also provide language tutoring services! Don't hesitate to give us a call at 604-629-8420 or email us at info@lingo-star.com to discuss your next language-related project. To get a free quote, click here. We look forward to hearing from you!