Translation Internship Webinar – Thank you for registering!
We'll keep you posted on any upcoming translation-related webinars.
Review below what the last webinar was all about:
How a translation internship advances your translation career
A confirmation email has been sent to you with further details. We'll send you a reminder before the webinar starts.
The webinar took place online on:
We look forward to sharing our knowledge with you! We'll be talking about how a practical experience in a translation company helps you develop a variety of skills, ranging from project management, teamwork, and multitasking to English language writing and marketing for the translation industry. We'll share details on how to deal with clients and translators when working on multilingual translation projects.
We thank you for registering. Here is a small gift from us at LingoStar:
Translation Internship Webinar: A Thank you GIFT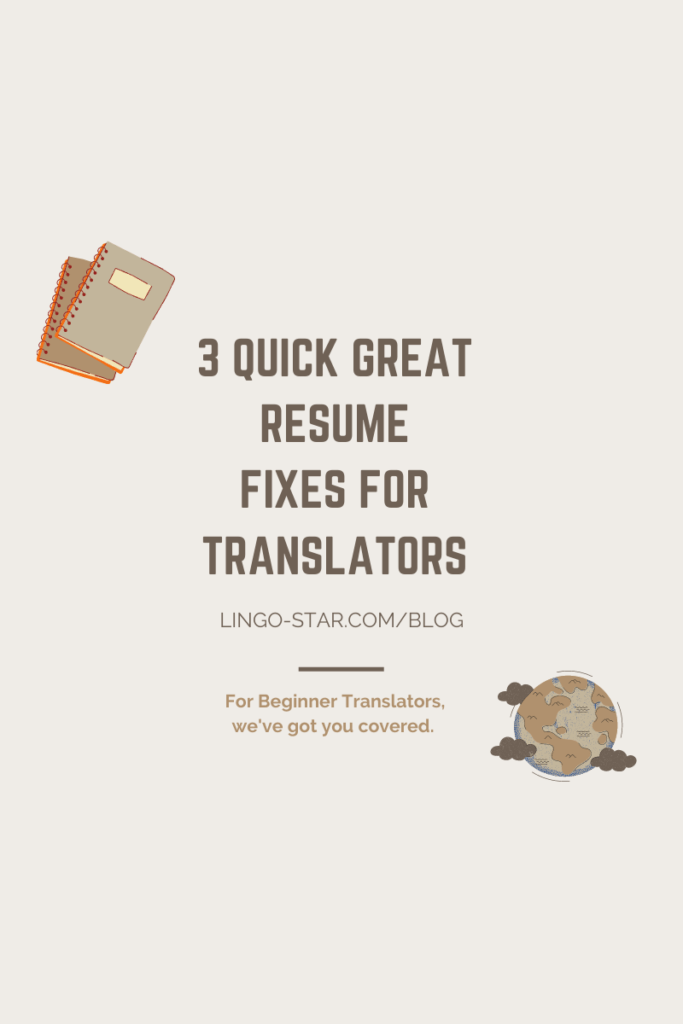 Watch this informative video (12 min) with handy Resume Tips for Beginner Translators. Learn how to adjust your translation resume so you can land your first freelance translation job at a translation agency.
Watch the video below or go to our YouTube channel >>.
The Translation Internship Webinar – Thank you to our Host and Guests: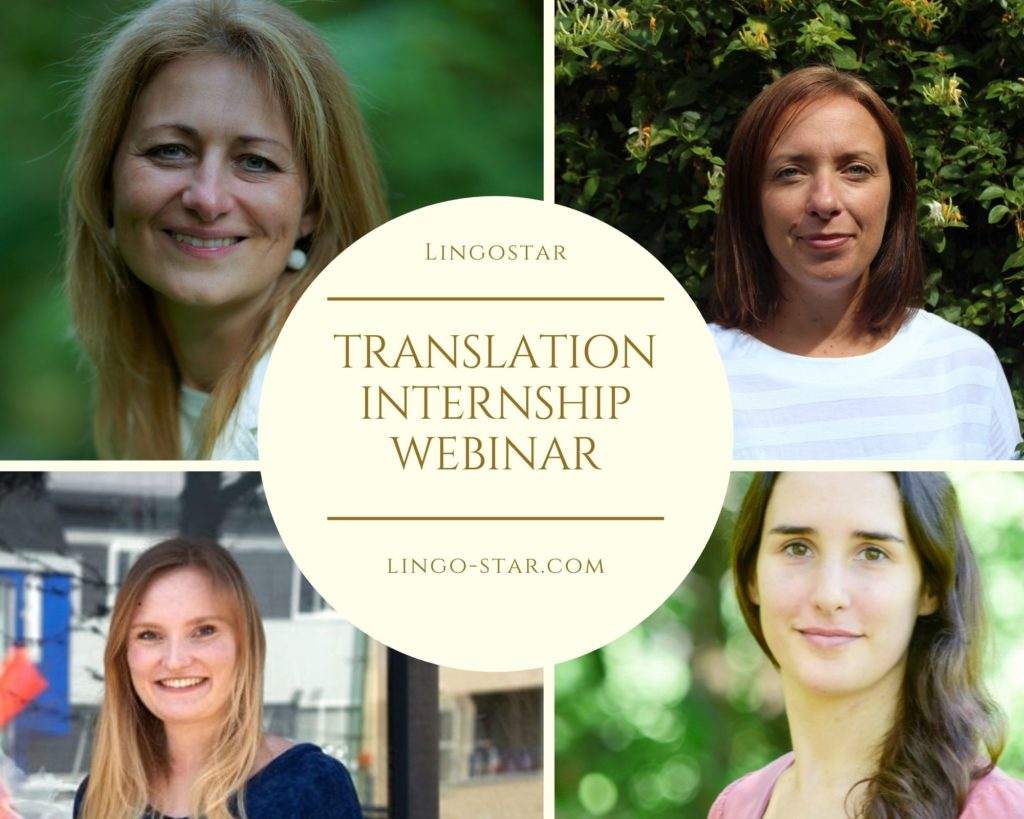 Lenka de Graafová, M.A.
Managing Director of LingoStar
Agnès Hawthorne, M.A.
Freelance Translator English <> French
Lisa Menne, M.A.
Freelance Translator
English, French <> German
María Sofía Delmastro, M.A.
Project Manager at LingoStar
Introducing LingoStar Ebooks
During the webinar, we'll also be talking about how you can learn to market yourself as a freelance translator once you have completed your studies and at a later date. For this purpose, we have created a series of ebooks to help online freelance entrepreneurs build a successful multilingual website. As a translation student, you already have the language skills so why not start learning to build your own website in the languages you speak and promote your blog or translation work?
Check out our Shop page at lingo-star.com/shop where you'll find a series of ebooks to download.
For the participants of this webinar, we'll offer a hugely discounted rate to download one of our ebooks. You'll receive a discount code during the live webinar.
Explore Our FREE Resources
Monthly Newsletters
At LingoStar, we publish a monthly newsletter with a wealth of information about translation topics and the language industry. Check out our newsletter archive where you'll find many articles related to becoming a freelance translator or a linguist working in the language industry.
Access our Newsletter archive and sign up for our monthly newsletters below.
Free Ebook about Website Translation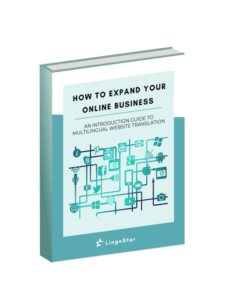 YouTube Channel with Handy Tutorials and Translation Video Topics
Find tutorials and translation-related videos on our YouTube channel >>.
Follow us on Social Media
If you'd like to explore language-related topics, follow us on social media:
We look forward to seeing you soon.
The LingoStar Team; info@lingo-star.com; +1-604-629-8420
Vancouver, Canada