Testimonials Translation
Dominion Lending Centres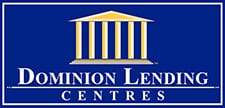 "LingoStar was referred to us by one of our suppliers, and although we were hesitant to trying a new translation company, we were really impressed after just the first few exchanges. The entire team is so professional and responsive. They always answer back very promptly, they go above and beyond what is possible to make sure we get the best service. The quotes, the service, the turnaround, the follow-ups, the quality, the price… Everything LingoStar does deserves a 5 star rating."
Testimonials Translation: English to Canadian French
Annie Chbat
Advanced Nutrients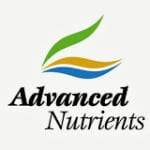 "We deeply appreciate the service you are providing. It is great to work with such a reliable, professional team of people. Big THANKS!"
Translation: English-European French, European Spanish, Russian, Bulgarian, German, Vietnamese, Italian, Czech, Simplified Chinese, Brazilian Portuguese, Dutch
Dan Mair
Comotion Design


"Lingostar has been a valuable partner for ensuring accurate and timely translation of documents into many languages. For example, we worked on a project that contained over 50,000 translated words in 6 languages while maintaining confidentiality due to the sensitive nature of the material. This project involved government and the forestry industry and was translated, then edited, then translated again requiring multiple versions and careful tracking. Once finalized by Lingostar, the text was sent to embassies around the world for review and all came back with little or no edits, proving the integrity of their translations."
Testimonials Translation: English-German, Spanish, Italian, French, Korean, Simplified Chinese, Japanese, Punjabi
Stephen Cameron
USANA Health Sciences
"The event in Vancouver went really well. I got feedback from staff and attendees that the i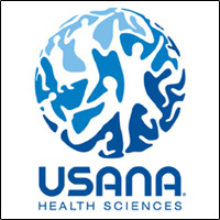 interpreters you provided were great! Thank you for all your help along the way. Should I need interpretation services next year, I will be sure to get in touch with you."
Translation: English – Mandarin
Location: Vancouver, British Columbia, Canada
Cole Selack
Go2 Productions / Apple Inc.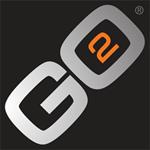 "Working with LingoStar on many multilingual projects for both translation and voice-over is a real pleasure. Their work is extremely well-managed and the attention to detail – a must in the translation field – is outstanding. Thank you, LingoStar!"
Translation: English-Spanish, Brazilian Portuguese, Simplified Chinese, Korean, French, Punjabi, Italian, Greek.
Gemma Scott
International Trimmings & Labels (ITL 1)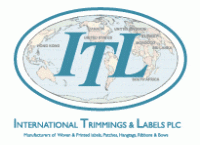 "Since beginning our arrangement with you, we are very happy with your service and look forward to our continued relationship."
Testimonials Translation: English-Spanish, French, Swedish, Danish, Portuguese, Russian, Italian, German, Dutch, Arabic, Hebrew, Simplified Chinese, Japanese, Korean, Turkish
Barry Burgess
Mobidia Technology, Inc.

"LingoStar consistently delivers on time and in the format that best suits the needs of our business. We often need last-minute translations, and LingoStar's highly professional team of translators has never disappointed."
Translation: English-Simplified Chinese, Traditional Chinese, Czech, French, German, Italian, Japanese, Korean, Portuguese, Russian, Spanish, Turkish
Sina Noureddin
Panoramic Software Inc.

"LingoStar has helped us expand our reach to new audiences around the world. Their translations of our applications have been accurate and professionally completed in a timely fashion. We consider them a great asset and will continue to use their service for years to come!"
Translation: English-Korean, Dutch, Russian, German, European Spanish, Italian, Brazilian Portuguese, European Portuguese, European French, Japanese
Ryan Butterfield
The Health Team

"As a company grows and enters new markets, dealing with multiple languages can be quite difficult. LingoStar has significantly helped our organization, www.thehealthteam.ca, mitigate this difficulty with fast and reliable translation services. As a health care organization, it's a great asset to have professional translation services available when we need them."
Translation: English-Canadian French
Joshua Hart Pollack
UBC – ELI, HELP, Conferences & Accommodations
"We have used LingoStar translation services for over three years and have found them to provide professional, quality translation services in a timely manner. We are thrilled to have found a translation company we can trust."
Translation: English- Canadian French, Punjabi, Vietnamese, Farsi, Spanish, Tagalog, Simplified Chinese, Traditional Chinese, Korean, Japanese, Arabic
Gillian Corless
White Rain Films
"When we have any translation or foreign voice-over need, out first thought is to contact LingoStar. They're a company that we fully trust, working in a professional, timely and budget-conscious collaboration."
Translation: French, Catalan, Danish – English
Bill Phillips
Quest Water Solutions

"It was also a pleasure working with you. Thank you for working within the time constraints of our schedule. We will most definitely be providing more translation work to you in the future as our businesses advance in Angola, and beyond. Again, thank you. Your services have been provided in the utmost professional manner."
Translation: English – Portuguese
Location: Vancouver, British Columbia, Canada
Pulse Communicationss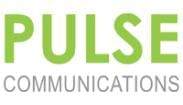 "Pulse Communications has worked with LingoStar a few times in the past and we have received quality work with quick turnaround. We will continue to work with LingoStar in the future and we recommend them to any agency looking for a translator."
Translation: English – French
Location: Saint John, New Brunswick, Canada
Edge Consulting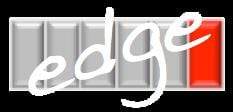 "I would be happy to provide a reference. I don't think I'll be needing much more translation services as the work we were doing for Intrawest, which required French and Spanish materials, has wound down. But I will use you again if I ever need these services."
Testimonials Translation: English – French
Location: Vancouver, British Columbia, Canada


SAIT Polytechnic
"LingoStar team has been very helpful and a pleasure to work with. Thank you for everything."
Testimonials Translation: English – Arabic, Bengali, Chinese (Simplified), Chinese (Traditional), Farsi, French, German, Hindi, Indonesian, Italian, Japanese, Korean, Mongolian, Polish, Portuguese, Punjabi, Russian, Spanish (European), Spanish (L. American), Thai, Turkish, Ukrainian and Urdu
Location : Calgary, Alberta, Canada
Biomedica Purica
"Translation has always been excellent when we have had it proofed by our clients which give us confidence in your services."
Translation: English – Serbo-Croat
Location: Vancouver Island, British Columbia, Canada
TM NewMedia Inc.
"Hello LingoStar, Many thanks for your thorough and expeditious delivery of our Spanish materials."
Testimonials Translation: English – Spanish
Location: Victoria, British Columbia, Canada

CTB Wireless
"Dear LingoStar, Thank you for your and your team of translators' excellent work. We really enjoyed working with you. Best Wishes!"
Translation: English – Bengali and Chinese
Location: Los Angeles, California, United States
Granville Entertainment
"Thank you for your prompt services – really appreciate it!"
Translation: English – Russian
Location: Vancouver, British Columbia, Canada
"Enough questions were asked to ensure the company understood my translation request. Feedback on time and cost was received in a timely manner. The translation was perfect. Afterwards, the company contacted me to ensure I was satisfied. I am charmed with this company."
Josiane Bethune
"I loved that they gave me the option to pick it up from the translator in Vancouver. Also, loved how quick everything was."
Desiree Kisil
"I just wanted to let you know it was a pleasure dealing with you; thank you so much for helping me find a solution for my urgent matter and in such a hurry!! You were amazing and your team was great 🙂 I will recommend you 100%. I'm very pleased with the results and your excellent customer service. You seemed genuinely interested in helping me out. I would happily use your services again and will recommend to anyone interested. Thanks again (from a very happy and satisfied customer)."
Paola Marquez-Duke
"The staff members were very helpful and knowledgeable. We received our translated document in just 3 business days. Very happy with their service and will use them again!"
Chris Williams
"I discovered LingoStar on the internet as I was desperately searching for an official translator. I needed a translation from French to English for the College Board in the States. I went online and requested a price. Within 5 minutes I had already received an email confirmation of my request. The process was so simple and hassle free, and the service was over the top. I highly recommend LingoStar services for translations, and I would definitely contact them again in the future."
Susan Oubari
"I want to thank you all of your staff and translators for the prompt and great support you offered me. Thank you for the bottom of my heart."
Jose Aguilar
"I really enjoyed using the services that LingoStar has to offer. They were very quick and efficient, and the translations they provided were excellent. The service was extremely customer-oriented, and there was constant communication. I endorse this company with my fullest recommendation."
Translation: English – Traditional Chinese, Punjabi, Hindi, Arabic, Greek, Vietnamese, Portuguese, Italian, Spanish and Cree
Location: Kingston, Ontario, Canada
Individual at Queens University
"Thank you for the fast and professional service."
Location: Vancouver, British Columbia, Canada
Individual Client Certified Translation for Permanent Residency
"Excellent job! Thank you very much for this translation and also in such a speedy manner! I shall certainly use your services again in the future if I need anything translated again. Thanks a bunch!"
Location: Toronto, Ontario, Canada
If you are based in Toronto, feel free to click here to visit our Toronto website.
Individual Client Certified Translation for Immigration Canada
"Lenka, your language school has enabled me to be more productive verbally in my own trade as well as enabling me to open up communication with other languages and people whom I live and work with in my Polish community. For that, I am grateful!"
Location: Vancouver, British Columbia, Canada
Individual Client for Polish tutoring
"LingoStar Languages has provided incredibly exceptional service every time I have reached out to them. I first accessed their services in 2014, and when needing translation services again in 2015 I had no doubt about who to get in touch with! They'll respond to inquiries within 24 hours and always go above and beyond to ensure that your questions are answered to the fullest extent. Through their consistent, concise and ongoing communication, LingoStar Languages ensures that your translation needs are met as quick as possible, to the highest quality standard. I highly recommend LingoStar to anyone who is looking for quality customer service!"
Alfredo