Download Voice-Over Request – Client Form
Voice-over Request – Client form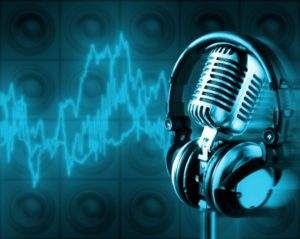 Nowadays, it is important to put a lot of thought into all your business audio and video content. It forms an integral part of your brand and it is also today's main means of communication to fully engage your audience. There is only one first impression, so everything has to be done professionally and match your customers' interests. We deal with voice-over requests on a regular basis and we can help you with yours.
Which accent do you require, which type of voice do you need (male/female/age group), and who is your target audience? It is crucial to establish your needs by asking yourself this kind of questions. In addition, clean, clear, accurate, descriptive narration will always enhance the overall quality of a video production.
In order to make a positive impression on viewers, you also need to use words and phrases that are familiar to them, using descriptive adjectives that are characteristic of the theme of the video project. Professional voice-over artists always know all the aspects of the culture they are working in. Therefore, they know and understand what your audience expects to hear and/or see. Voice-over artists know how to use rhyme and where to make humorous remarks for example.
At LingoStar, we provide voice-over translation services in over 100 languages. We work with talent all over the world to translate and record training materials, documentaries, advertising spots, corporate videos and presentations. All our voice-over artists are trained and qualified language professionals and we carefully select the right artist, who speaks the right language variety, with the right accent and style, for your project. If you have any questions, contact us and we will be happy to help you as much as we can! Also, if you live in Toronto, you can reach out to us here!